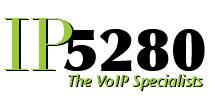 "The acquisition is immediately accretive and bolsters both revenue and EBITDA. This move is a real win for Colorado businesses," said John Scarborough, co-founder and managing partner of IP5280.
(Vocus/PRWEB) February 09, 2011
One of the country's leading business IP telephony service providers, IP5280 Communications today announced the acquisition of the VoIP and Internet services business accounts of RockyNet. The acquisition of RockyNet's IP telephony customers increases IP5280's customer base by over 15% and solidifies IP5280's position as the largest business IP telephony communications provider in the Rocky Mountain region. Financial terms of the deal were not disclosed; however, the acquisition is immediately accretive to IP5280 and bolsters 2011 revenue and EBITDA.
Also announced today, the companies have joined forces to serve businesses' demand for cloud-based communications through a commercial agreement which enables the companies to leverage their strengths in the joint design, delivery and operations of IP services to business customers throughout the region. Both companies are recognized innovators in IP communications, and the new partnership allows both to focus and to specialize on their strengths, while arming them with broad cloud communication functionality, such as voice, managed application services, server virtualization, security and service delivery.
"The RockyNet business VoIP customer base is an excellent fit for IP5280," said Jeffrey Pearl, co-founder and managing partner of IP5280. "We are pleased to welcome the RockyNet business customers into the IP5280 family. The acquisition is a win for customers, a win for RockyNet and win for us, as we continue to focus on growth opportunities and to expand the depth of our product portfolio."
A key piece of the IP5280 asset purchase is RockyNet's IP Call-Control platform that will be integrated into the IP5280 CLOVER, the company's cloud-based computing platform. CLOVER's patent-pending architecture leverages a network of best-of-breed feature servers – including Broadsoft, Microsoft OCS and open source – to deliver optimal performance, increased redundancy and enhanced customization capabilities at a lower cost point. RockyNet customers will be seamlessly integrated into the IP5280 CLOVER network architecture.
"The transaction allows us to squarely focus on our cloud computing strategy leveraging our state-of-the-art data center facility located in Louisville, Colorado," said Paul Mako, President of RockyNet. "IP5280 has a solid reputation for its customer service and technical support and we know our customers will be well taken care of."
To further ensure a smooth transition of the customers and continued satisfaction of IP5280 customers, RockyNet's Sheri Harrington and Seth Justice will immediately assume prominent roles in the technical operations team of IP5280.
About IP5280 Communications
IP5280 Communications is a next-generation global unified IP communication provider specializing in VoIP and converged IP voice, video and data services for business customers. Trusted by thousands of business enterprise users, communication agents, partners and wholesalers of IP managed services throughout the world; IP5280 offers carrier-class communications for businesses large and small, with significant savings over traditional phone company business services. Recognized by Inc. Magazine as a part of the prestigious 2010 Inc500 list as one of the country's fastest growing companies, selected by ColoradoBiz Magazine as one of top 2 Best Companies to Work For in Colorado, and proudly ranked by the magazine as a part of the elite Colorado TOP250 Private Companies in Colorado, IP5280 provides businesses the most advanced IP solutions to meet a variety of IP networking needs. See more at http://www.ip5280.com.
About RockyNet
Since 1996, RockyNet is a leading provider of customized co-location solutions for enterprise clients. With multiple redundant data center facilities throughout Colorado, RockyNet's data centers are designed, built and operated to meet the specifications of businesses, eliminating the significant cost and resource requirements of doing it internally. Each facility provides a wide variety of collocation cabinets, cages and data center service suites to exceed any requirement. See more at http://www.rockynet.com.
# # #