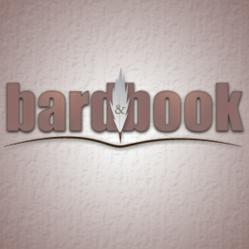 Holmen, Wisconsin (PRWEB) March 04, 2013
Everyday, more and more book readers turn to technology as their primary source for reading material. As these new tech users seek options to fill their online library with material, Bard and Book Publishing offers a unique opportunity. The new publishing group represents an incredible new vision for connecting publishers, authors and readers. Those who subscribe to the reader community get access to every creative piece Bard and Book authors generate, for as long as the reader maintains his membership!
All Subscriber-Readers Get:

Exclusive access to the authors throughout the creative process.
Copies of every digital book produced by the community's authors throughout the duration of their memberships, obtained through Smashwords.com. (Approximately 5 per month).
Discounts on printed editions of Bard and Book's published books.
The collected works of each author in a single digital file throughout the duration of their memberships.
The gratification of knowing that they are directly supporting the authors, because the majority of their membership fee goes straight to them!
To experience the Bard and Book service, two subscription options are currently available. The free membership option gives a reader full access to digital edition of works the authors produce but only within 30 days of the work's release. The premium (paid) membership gives the reader full access to every digital edition of works the authors produce, past and present, as well as full access to the authors themselves in forums, comments, chats, etc. An added bonus to the paid membership is that the subscriber will receive 1 free copy of a printed edition of a Bard and Book publication each year, including shipping. The paid membership plan is available for only $5.95 per month.