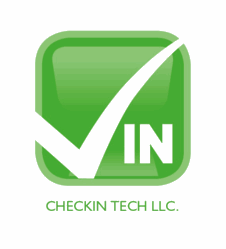 In any culture, lines are counterproductive which is why event planners, conference managers, fundraisers and producers love CheckIn Tech's services. Our goal is simple, create the perfect guest experience, which our clients appreciate.
New York, NY (PRWEB) April 24, 2013
CheckIn Tech is the #1 on-site iPad guest check in service company in the United States. The company rents iPads loaded with state of the art guest list software, provides experienced on-site guest check in managers and staff, and gives clients unlimited customer support both before and after events. The company boasts no lines for guests attending functions where CheckIn services are used. The New York based company has only been in business for a year and half but in that time period has done over 200 events in New York City, across the country, and internationally. Leading up to their 250th event, Checkin Tech recently processed guests in London, Paris, Zurich, Berlin, Sao Paulo, Geneva, Cannes, Madrid, Copenhagen, Singapore, Tokyo, St. Stropez, and Ottawa. Upcoming international events include Istanbul, Rome and Milan. In addition, over the last year, CheckIn Tech has provided services to clients in most of the major cities in the U.S. including: Los Angeles, San Francisco, Dallas, Austin, Boston, Miami, Houston, New Orleans, Chicago, Denver, Charlotte, Salt Lake City, and Philadelphia.
Founded by CEO and event producer Steve Feder, CheckIn Tech was launched from his now completed MBA capstone project at The Zicklin School of Business. In response to the announcement of the upcoming 250th event, Mr. Feder said, "It's incredible that an idea I had thought of during a particularly boring day in business school three years ago has grown into a full sized company servicing Fortune 100 companies, non-profits, and government entities worldwide. I think CheckIn Tech's success is due, in part, to providing an on-site manager that insures reliability and effectiveness for our clients and their guests. In any culture, lines are counterproductive which is why event planners, conference managers, fundraisers and producers love CheckIn Tech's services. Our goal is simple, create the perfect guest experience, which our clients appreciate."
CheckIn Tech's unique business model provides a service using experienced on-site staff coupled with iPads loaded with state of the art software virtually eliminating lines all while creating an aesthetically pleasing guest experience. Event planners enjoy the benefits of using the iPad check in service by being able to add or edit the guest list in real time. Event staff can make table changes for guests, note payment for auction items, even add a last minute VIP guest all without having to make a trip to the local copy center. Any changes to the list on one iPad will universally update the other iPads in use within seconds. CheckIn Tech also boasts the capability to easily sync with the widely used program Raiser's Edge, saving clients hours of time that is typically wasted on data entry. The New York City company, based in Manhattan, provides an event service that is unique and unlike any other. CheckIn Tech's services have been utilized at nightclubs, galas, fundraisers, cocktail receptions, black tie affairs, concerts, red carpet functions, press conferences, upfronts, lectures, meetings, conferences, corporate outings, and movie premieres.
Checkin Tech's 250th event will take place in New York City on April 25th. The client, a Fortune 500 company, will be using CheckIn Tech's services at a black tie affair with over 1,000 guests planned in attendance. Not new to this event scenario, CheckIn Tech has done events ranging in size from 50 guests to over 3,000 in venues such as the Four Seasons Restaurant, the Intrepid, the Hilton, the Sheraton, Cirprianis, the American Museum of Natural History, New York Public Library, the Plaza Hotel, Waldorf Astoria, the British Museum and the Saatchi Gallery.
Aside from guest registration, Checkin Tech's secondary event service is their check out feature. CheckOut is frequently utilized by non-profits, and other fundraising constituencies, as means for payment for onsite ticket sales and during silent and live auctions. This key feature is the backbone of the company's 250th event, which features a large silent auction.
Feder said, "Over the past year we have listened to our clients and created new services to meet their ever growing needs. We create a one-on-one interaction with our clients ensuring they feel comfortable while trying out the latest in event technology at their affairs. Our clients know they can reach us at any time to answer questions about our technology or provide recommendations for improving their event check in process. With the addition of CheckOut credit card swiping, our clients now have an affordable and quick option to process credit card transactions thereby eliminating the use of clunky credit card machines and paper forms."
About CheckIn Tech., LLC
CheckIn Tech (checkintech.com) started as the MBA capstone project of entrepreneur Steve Feder. Mr. Feder first started working in event management in 1996 through a summer internship in the White House's Office of Presidential Advance. Following his work on various political campaigns, he accepted a position as associate producer for Rehage Entertainment, working on the Revlon Run Walk for Women and the Voodoo Music Experience festival. After several years producing events, he launched Steven Feder Consulting, working with clients such as MTV, NFL, NYC 2012 Olympic Bid, and the Democratic National Convention.