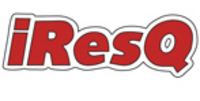 Olathe, KS (PRWEB) June 29, 2010
Along with iPhone 4 comes new potential for damage. Despite manufacturer assurances, iPhone 4 does not appear to be as unbreakable as promised. According to PC World, just a few drops on a flat surface from 3.5 feet can cause the chemically strengthened glass housing to shatter to pieces. When these iPhones fall, one of the longest-serving Apple Authorized Service Providers is ready to put them back together: iResQ. The Midwest's premier forerunner of Apple computer, iPod and iPhone repairs is equipped to handle the just-released iPhone 4.
The newest iteration of the iPhone dazzled audiences at Apple's Worldwide Developers Conference and across the Web earlier this month. The iPhone continues to be one of the nation's top-selling smartphones. Since the 2007 iPhone debut, iResQ has made fast, quality repairs to the first-generation EDGE version, the 3G, and the 3GS right from the beginning, and this fourth generation is no different. iPhone 4 owners can now send devices with broken screens to iResQ for a complete digitizer or glass backplate replacement (and other assorted repairs) as it builds an inventory of numerous parts and capacity for future expanded services.
The new iPhone repair includes services for the usual broken, malfunctioning, and depleted iPhone parts including:

free diagnostics (shipping not included)
broken glass/digitizer repair
LCD screen repair
headphone jack repair
home button repair
dock connector repair
glass backplate repair
As always, due to high freight volume, iResQ shipping prices are a fraction of published rates. Customers can take advantage of low rates, or ship portable devices on their own if they prefer.
About iResQ
Centrally located in Olathe, Kansas, iResQ is an Apple-Authorized Service Provider that repairs Apple computers and portable devices in addition to the Sony PlayStation Portable. Servicing Apple products since 1994, its team of technicians boasts years of experience and multiple Apple Certifications. 24-hr. diagnostics and repair service cover the entire line of iPods, iPhones, iPads, Portable Macs, and Mac Minis. This includes the entire PowerBook G4 family, the iBook family, plus the MacBook and MacBook Pro systems, as well as all versions of the iPod except the iPod Shuffle.
iResQ is also an ideal solution for schools and computer repair shops. Its repair depot can handle large numbers of repairs quickly and efficiently, and it provides volume discounts.
For more information or to order repair services, call 1-888-447-3728 or visit:
http://www.iresq.com
###