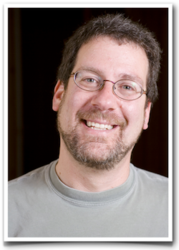 Well whatever the release date is, I can't wait for the new iPhone.
New York, NY (PRWEB) April 19, 2012
iPhoneSamurai.com is one of the world's most visited iPhone Tips blogs. Offering daily tips and advice to those addicted to their iPhones, information can be read directly from their blog, or via a daily digest email.
Today, Benny Meyer at iPhoneSamurai.com published his latest post, titled "Top iPhone Rumors".
iPhone fans can access the new blog post here:
http://iphonesamurai.com/top-iphone-rumors/
In his latest post, Benny explains that there is a steady flow of rumors sitting on the iPhone's grapevine. He decides to choose the best and share them with his readers.
The first iPhone rumor he shares is that the new iPhone 5 could be set for release in Fall of 2012.
"I'm happy that there is a release in fall this year, because if the world really ends in December 2012, at least I have a new iPhone when I die" he says with humour.
He also touches on the rumor that the new iPhone could contain a quad-core processor.
Benny's next rumor pertains to the design of the new iPhone:
"There have been some 'close sources' that say that next iPhone is going to come with a back plate that is made of the same stuff that makes beer cans" he adds.
Keeping with a design-related theme, Benny explains that a 3D screen may be on the iPhone horizon. Benny explains that this addition may be vital in order for the new device to fall in line with competing phones.
The iPhone has been criticized by some for being too thick. Therefore, iPhone fans will be delighted to hear about Benny's next rumor:
"If iPhone 5 comes with Qualcomm quad chip, it can run all 3G networks. With a thinner body and quad chip, iPhone would be much sexier than the previous version" he explains.
Finally, Benny introduces his readers to the rumour that the new iPhone may be waterproof:
"I have been hearing a lot about Hzo and Waterblock. If it's as efficient as it seems to be, there is no reason why the next iPhone shouldn't be waterproof. They say that there had been some talks with Apple about implementing this technology" he concludes.
Where can iPhone fans learn more? iPhone fans can get iphone tips by subscribing to iPhone Samurai for free. Visit their daily tips website at iPhoneSamurai.com.
iPhoneSamurai (™) thinks this is important information for iPhone fans and asks them to Like our Page on Facebook to learn exclusive daily iPhone tips, tricks, and news getting the most from your handheld device. "We'd appreciate your help in spreading the word amongst iPhone fans," says Benny Meyer.
Like this? Check out iPhone Samurai's last article: Latest Post from iPhone Tips Blog, iPhoneSamurai.com, Announces Ways to 'Life-Proof' an iPhone