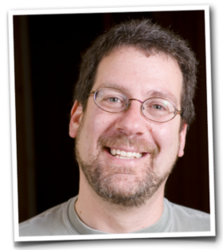 Texting apps, especially iMessage, threaten cell phone carries, who make a fortune off text messaging.
New York, NY (PRWEB) May 30, 2012
iPhoneSamurai.com is one of the world's most visited iPhone Tips blogs. Offering daily tips and advice to those addicted to their iPhones, information can be read directly from their blog, or via a daily digest email.
Today, Benny Meyer at iPhoneSamurai.com published his latest post, titled "Tired of Paying for Texts? Five Free Texting Apps for iPhone".
iPhone fans can access the new blog post here:
http://iphonesamurai.com/tired-of-paying-for-texts-five-free-texting-apps-for-iphone/
In his latest post, Benny starts by explaining that it is easy to make calls and send emails for free, with most cell carriers in the U.S. However, Benny believes that when it comes to texts, it is easy to step over a monthly allowance.
However, Benny makes it clear that there are many Apps for the iPhone that allow users to text for free, globally. While many of them cannot send pictures or videos, Benny decides to run through a list from the New York Times, as a resource for his readers.
The first App Benny features is the innovative iMessage.
"This app is completely free, included with iOS 5, and it allows you to send instant messages to anyone else with an iPad, iPhone, or iPod Touch whether you're on 3G or wi-fi" he says.
Google Voice and TextPlus are also featured. Benny believes that Google Voice is the better of the two; outlining a few disappointing downsides to TextPlus.
For those looking to text internationally, TextMe! may be a better choice.
"If texting outside the U.S. is important to you, TextMe! is a better choice. Otherwise, TextMe! works on the same basic concept of TextPlus" Benny adds.
Finally, Benny features TxtDrop – an innovative texting App which doesn't require any kind of download or new number. The site allows people to simply enter the number of the person they wish to text – and an ongoing conversation can be held from a single browser window.
Where can iPhone fans learn more? iPhone fans can get iphone tips by subscribing to iPhone Samurai for free. Visit their daily tips website at iPhoneSamurai.com.
iPhoneSamurai (™) thinks this is important information for iPhone fans and asks them to Like our Page on Facebook to learn exclusive daily iPhone tips, tricks, and news getting the most from your handheld device. "We'd appreciate your help in spreading the word amongst iPhone fans," says Benny Meyer.
Like this? Check out iPhone Samurai's last article: Latest Post from iPhone Tips Blog, iPhoneSamurai.com, Announces App which Rates Ugliness