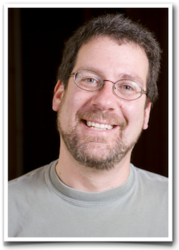 If you have a toddler that likes to play with your iPhone, your phone needs protection.
New York, NY (PRWEB) September 12, 2012
iPhoneSamurai.com is one of the world's most visited iPhone Tips blogs. Offering daily tips and advice to those addicted to their iPhones, information can be read directly from their blog, or via a daily digest email.
Today, Benny Meyer at iPhoneSamurai.com published his latest post, titled "Cases Can Make Your iPhone Toddler-Proof".
iPhone fans can access the new blog post here:
http://iphonesamurai.com/cases-can-make-your-iphone-toddler-proof/
In his latest blog post, Benny admits that handing any screaming toddler an iPhone is a recipe for disaster. However, several new cases on the market could provide the protection that parents and relatives need.
The first product he features is the Laugh and Learn Apptivity Case from Fisher Price. This device is a phone case with baby-friendly beads attached. Able to integrate with downloadable free Fisher Price Apps, this case is the perfect solution for parents who want their iPhone to double up as a baby toy.
Next is the M-Edge Supershell. Proven to protect the device from heavy drops, the case appears to be perfect for parents who want to hand their iPhone over to their little one. However, Benny has found a flaw.
"One major negative to the M-Edge SuperShell, however, is its lack of screen protection. The demo video on the product website shows someone slipping the case on the back and tossing the phone onto various surfaces. I couldn't help but wince as I imagined all the scratches that will form over the day," he says.
Finally, Benny features the Griffin Woogie 2. This cool product allows parents to hide their phone inside a furry toy. Complete with a screen protector, the Woogie provides more than adequate robustness for any iPhone.
However, the icing on the cake is the downloadable App which allows the case to come to life.
"A downloadable Woogie app turns your iPhone into a pair of eyes, adding a voice that repeats what your toddler says back to him or her. You can tickle Woogie, poke him in the eye, and even shake Woogie and he'll react," Benny adds.
Where can iPhone fans learn more? iPhone fans can get iphone tips by subscribing to iPhone Samurai for free. Visit their daily tips website at iPhoneSamurai.com.
iPhoneSamurai (™) thinks this is important information for iPhone fans and asks them to Like our Page on Facebook to learn exclusive daily iPhone tips, recipes, and news getting the most from your handheld device. "We'd appreciate your help in spreading the word amongst vegetarians," says Benny Meyer.
Like this? Check out iPhone Samurai's last article: New Blog Post from iPhone Tips Blog, iPhoneSamurai.com, Announces How to Turn an iPhone 4S into an iPhone 5