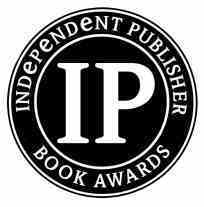 saga of survival amid persecution in a richly detailed universe
Port Orford, Ore. (PRWEB) May 11, 2009
QUONDAM (Synergy Books , May 2008), winner of last year's National Indie Excellence Award for fantasy and science fiction and a USA Book News "Best Books" 2008 Finalist award was announced a 2009 National IPPY Awards finalist today, bringing Jayel Gibson's Ancient Mirrors fantasy series its sixth national award. Other titles in the series were acknowledged with two National "Best Books" 2007 Finalist awards and a 15th Annual Writer's Digest International Book Awards Honorable Mention. The IPPY Awards will be held May 29th at a gala awards ceremony during BookExpo America weekend in New York City.
The "IPPY" Awards are a broad-based, unaffiliated awards program open to all members of the independent publishing industry, and are open to small press publishers worldwide who produce books written in English and intended for the North American market, are independently owned and operated, managed by a foundation or university; or long-time independents that became incorporated but operate autonomously and publish fewer than 50 titles a year.
Described as a "saga of survival amid persecution in a richly detailed universe" by The Library Journal, "riveting fantasy" by Midwest Book Review, and "a well-conceptualized story which seems to reflect real history yet maintains definite originality." by ForeWord Magazine, Gibson attributes QUONDAM's successful appeal "to the story's strong female leads and their subtle and healthy message of can-do capability." When asked if her male readers had given her any flack about her strong female characters, Gibson responded with a smile, "It seems the guys like strong, intelligent women too. Plus there are plenty of strong, intelligent men in my books."
In addition to a full-time writing career, Jayel Gibson serves as an adjunct instructor at Southwestern Oregon Community College where she teaches writing for publication. She is a two time Teacher of the Year award recipient for her innovative use of technology and video gaming in K-12 classrooms. Gibson is also the online book club moderator for Realms of Fantasy Magazine. She has been a contributor for Louisiana Parent's Magazine, Dallas Child Magazine, Education.com and Thefatherlife.com. Gibson resides in Port Orford, OR where she and her husband share their home with a host of furred and feathered companions. She is currently at work on her next novel.
To learn more about Jayel Gibson and her award winning Ancient Mirrors fantasy series, visit Gibson's official website or her web community, Tales Touched by Magick.
A complete list of the winners and finalists of the IPPY Awards is available online at the Independent Publisher website.
###