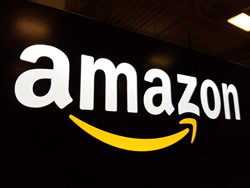 We acknowledge that the success of our business is directly attributed to the hard work of all our employees and want to make sure they are being fairly compensated
NEW YORK (PRWEB) October 04, 2018
IRA Financial Group & IRA Financial Trust Company, a growing financial technology self-directed IRA provider & custodian, announces that all U.S. employees will earn above $17 per hour surpassing the $15 per hour pledge from Amazon.com. "We acknowledge that the success of our business is directly attributed to the hard work of all our employees and want to make sure they are being fairly compensated," stated Adam Bergman, President of the IRA Financial Group & IRA Financial Trust Company.  
According to Mr. Bergman, "the tens of thousands of self-directed retirement clients we serve our directly tied to the hard work and commitment of our employees across the country and we are committed to providing all our employees with an hourly wage they can live on and raise a family on. We respect what Amazon.com has done to raise the hourly pay of all their employees to $15 per hour, but we think our employees deserve better and will make sure we do what we believe is right for all our employees. We are much smaller than Amazon.com in terms of profits and revenues, but believe our employees deserve more. IRA Financial will make this financial commitment to our employees without raising the prices for any of our self-directed retirement products.
IRA Financial Group is the market's leading provider of self-directed retirement plans.   IRA Financial Group has helped over 15,000 clients self-direct their retirement funds and invest over $4.3 billion in alternative assets, such as real estate, notes, precious metals, or cryptocurrencies. 
The IRA Financial Trust Company, a self-directed IRA custodian, was founded by Adam Bergman, a partner with the IRA Financial Group. Mr. Bergman is a leading expert on the taxation of retirement funds and has authored multiples articles on how to use a self-directed IRA to buy cryptocurrencies.
Adam Bergman, IRA Financial Group partner, has written seven books the topic of self-directed retirement plans, including, "How to use Retirement Funds to Purchase Cryptocurrencies, "The Checkbook IRA", "Going Solo," Turning Retirement Funds into Start-Up Dreams, Solo 401(k) Plan in a Nutshell, Self-Directed IRA in a Nutshell, and in God We Trust in Roth We Prosper.
To learn more about the IRA Financial Group please visit our website at http://www.irafinancialgroup.com or call 800-472-0646.