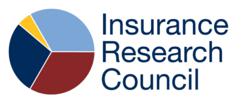 We will be able to publish our research more quickly and efficiently.
Malvern, Pa. (PRWEB) December 07, 2011
The Insurance Research Council (IRC) is pleased to announce the launch of its new Web site at http://www.insurance-research.org. The new Web site provides a better source for the media by making it easier to navigate and find information. Additionally, the design is more appealing and user-friendly. The IRC's physical address and phone numbers remain the same.
"We are very excited about the capabilities of our new Web site," said Patrick Schmid, PhD, director of research for the IRC. "We will be able to publish our research more quickly and efficiently."
The IRC's research is highly regarded for its quality and relevance to important public policy discussions. In keeping with the IRC's goal to broaden the horizon of debate on important public policy issues, the results of its work are used by a variety of organizations with whom it cooperates and are widely publicized.
The IRC's body of work has been useful in advancing the insurance industry's views on a host of matters crucial to insurance companies and their policyholders, and to business owners and their employees. The insurance industry has come to rely on the IRC for critically needed property-casualty studies that other research organizations do not ordinarily undertake. IRC reports are widely distributed to assist insurers and the public in reaching sound decisions on legislative and regulatory issues. Its major studies each year provide facts pertaining to key industry challenges. Policy makers and opinion leaders can view its reports as objective guides to understanding important issues.
NOTE TO EDITORS: The Insurance Research Council is a division of the American Institute For Chartered Property Casualty Underwriters (The Institutes). The Institutes are the leader in delivering proven knowledge solutions that drive powerful business results for the risk management and property-casualty insurance industry. Institutes knowledge solutions include the CPCU designation program; associate designation programs in areas such as claims, risk management, underwriting, and reinsurance; introductory and foundation programs; online courses; research; custom solutions; assessment tools; and continuing education (CE) courses for licensed insurance professionals and adjusters through its CEU.com business unit.
The IRC provides timely and reliable research to all parties involved in public policy issues affecting insurance companies and their customers. The IRC does not lobby or advocate legislative positions. It is supported by leading property-casualty insurance organizations.
Contact:
Patrick Schmid, PhD
Phone: (484) 831-9049
E-mail: schmid(at)TheInstitutes(dot)org
###