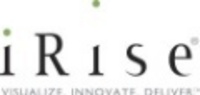 The public sector does not buy IT for IT's sake, but rather is driven by advancing the President's priorities and providing citizens with easy accessibility to information
EL SEGUNDO, Calif. (PRWEB) March 4, 2008
Government agencies are under increased pressure to deliver thousands of application initiatives designed to improve citizen accessibility, operational efficiency, enhanced security and with strict compliance in a highly regulated environment. Often these applications have to be funded across fiscal years, further complicating the budgeting and approval process. Many civilian and defense agencies, along with government integrators, are now turning to the lessons learned by commercial organizations to solve these problems.
iRise offers a secure, collaborative visualization platform that gives government agencies a way to quickly articulate their needs for critical application initiatives and share fully functional simulations with all concerned stakeholders to speed feedback, consensus and delivery.
"The public sector does not buy IT for IT's sake, but rather is driven by advancing the President's priorities and providing citizens with easy accessibility to information," said Steve Meltzer, president of Meltzer & Associates and former director of the General Services Administration's (GSA) Federal Computer Acquisition Center. "Additionally, project risk is a major concern, given that about one-third of projects in 2007 were added to the "management watch list" based on lack of performance measures, project management issues and security (source: OMB). iRise's interactive approach to visualizing business applications helps to mitigate that risk. The software takes the risk out of application development projects because constituents can see the end application before it's built, communicate the vision with other agencies via a secure portable simulation, an iDoc, and then rapidly gain agreement on what to develop."
Introducing new head of iRise's Federal Solutions division
Executive Vice President (EVP) of Federal Solutions Dean Terry is charged with iRise's strategy, solution offerings, program execution and alliance partnerships in the federal sector. Prior to this role, Dean was EVP of enterprise solutions for North America, working closely with the nation's leading corporations in the aerospace/defense, automotive, transportation/logistics and financial/insurance sectors. Dean will be bringing his experience and important lessons learned from the commercial arena to the public sector.
Dean has more than 20 years' experience in several business and IT disciplines, including business process transformation, software development, performance measurement and technology innovation. His team works with federal agencies and their IT suppliers in the development of strategy and execution of strategic initiatives relating technology, techniques and best practices for software acquisition by implementing visualization.
He commented, "We look forward to working with federal agencies to achieve their goals of getting more IT projects out the door successfully. Our vision is that by 2020, every business application will be visualized before it's built."
iRise experience with government projects
iRise has been used in the past at these government entities: U.S. Social Security Administration (SSA); U.S. Court Services & Offender Supervision Agency (CSOSA); and U.S. Federal Deposit Insurance Corporation (FDIC). The Company has an alliance with Spectrum Systems, Inc., a GSA-Schedule 70 reseller.
For more information about the alliance with Spectrum Systems visit http://www.irise.com/alliances/, and general information on iRise's solution for this market can be found here: http://www.irise.com/solutions/federal.php. Subscribe to the iRise blog: http://www.irise.com/blog.
About iRise
iRise is the world's leading provider of visualization software for business applications. Visualization is quickly becoming a critical competitive advantage for businesses to more effectively communicate their needs to technology teams and give everyone involved the ability to fully experience applications before they are built. Companies of all sizes like UPS, Wachovia, M.D. Anderson Cancer Center, Manpower, CompuCredit, Capgemini, Spectrum Systems, U.S. Court Services & Offender Supervision Agency (CSOSA) and many others use iRise to "test drive" their applications before building, which accelerates time to revenue, improves customer experience and drives costs down. At iRise, our vision is that by 2020, all business software will be visualized before being built, the same way that every car, airplane and building is visualized today. Headquartered in El Segundo, Calif., iRise is backed by Morgan Stanley Venture Partners and Deutsche Bank and has sales offices across North America.
iRise is a registered trademark of iRise. All other companies and products mentioned are trademarks and property of their respective owners.