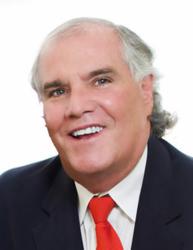 "Enforced compliance is the motto of the IRS and this Machine Learned Audit was developed and designed to leverage data and increase compliance," says Michael D. Sullivan of Fresh Start Tax.
Miami, FL. (PRWEB) November 01, 2012
It used to be that a tax return was selected for an IRS audit based on a DIF Score (Discriminatory Index Function) issued by the IRS. The DIF Score is a mathematical technique used to rate tax returns for potential examination. However, now we are learning that the IRS has developed the "machine learning computer program" in their Artificial Intelligence Division. According to Reference.com, "Machine Learning" is a type of artificial intelligence that is concerned with the design and development of algorithms and techniques that allow computers to "learn". Machine learning programs detect patterns in data and adjust program actions accordingly. The IRS inputs the data from past tax returns, which then yields patterns or predictions, and that determines the new" learned" audit parameters.
"This type of audit first became known to Fresh Start Tax when two clients sought professional assistance for tax audits," states Sullivan. "The Revenue Officer assigned to one of the cases knew immediately that these clients were being audited due to the Machine Learned Audit."
As it turns out, the data from the Machine Learned Audit was incorrect and these taxpayers should not have been selected for audits. Because the process is so new, the audits being selected are unpredictable and the results are incorrect in most cases. As the Machine Learned audits are selected by a computer, this also takes away the ability for taxpayers to attach supporting documentation to tax returns.
According to Jesus Mena, a former Internal Revenue Artificial Intelligence specialist and author, "The IRS has used machine learning programs for predicting noncompliance, nonpayment, identifying tax shelters and underreporting."
The number of audits performed annually is determined by the IRS Annual Budget and Agent availability, region by region. According to the 2013 Proposed Budge, the IRS has increased appropriations again to increase resources for the Enforcement Divisions. This encompasses investigations, examinations, and collections.
If you are an in need of assistance for an upcoming IRS audit or would like to settle your case, via an Offer in Compromise, please contact the Tax Resolution Specialists at Fresh Start Tax LLC.
Fresh Start Tax is a professional tax resolution firm. On staff are Board Certified Tax Attorneys, CPAs, and Former IRS Agents, Managers and Instructors. We have over 206 years of professional tax experience and over 60 years of direct IRS experience. To learn more about Fresh Start Tax, LLC, please visit http://freshstarttax.com or call us at (866)700-1040.