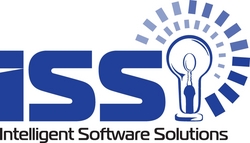 Building on this core framework with our reusable set of government off the shelf (GOTS) components enables us to rapidly respond as requirements evolve. It has enormous value to many different users
(Vocus) September 13, 2010
Intelligent Software Solutions (ISS) has been awarded a $25 million task order by the U.S. Air Force Research Laboratory, Information Directorate, for software development activities. The new 12-month contract is an additional task to the existing $500 million program which was awarded to ISS in two increments last year. The program involves the use of ISS' Web Enabled Temporal Analysis System Tool Kit (WebTAS-TK), which enables users to process, analyze, and visualize large amounts of intelligence data from many disparate sources, in multiple form factors.
The new task order will provide for software development activities associated with numerous Department of Defense and Department (DoD) of Homeland Security customers. These activities focus on the development of both thick client as well as rich internet applications (RIA), and the exploration of cloud computing technologies and their utility in the DoD information exploitation and analysis space.
"This task order clearly shows the importance of the work we have been doing under the WebTAS-TK Air Force contract," said Jay Jesse, president & co-founder, ISS. "It also demonstrates the diversity of our customer base and our unique ability to meet the various requirements of the program. Building on this core framework with our reusable set of government off the shelf (GOTS) components enables us to rapidly respond as requirements evolve. It has enormous value to many different users."
The WebTAS-TK contract encompasses over 100 projects for 50 different user communities. Associated projects range from efforts supporting advanced research and development of machine learning and complex event processing to the development and deployment of state of the art command and control applications, as well as intelligence analysis tools. In addition to providing a vehicle for many software development efforts, this program enables ISS to maintain its ongoing support to combat operations in Afghanistan and Iraq, as well as on-site support at many locations around the United States and internationally.
A critical aspect of the WebTAS-TK contract is the continued development and technical evolution of the WebTAS software baseline. ISS is the sole prime contractor responsible for WebTAS, a modular software toolkit that supports the integration of many disparate data sets, visualization, project organization and management, pattern analysis and activity prediction, as well as various means of presenting analytical results. WebTAS provides both thick client and web browser-based access (thin client) capabilities, as well as access to data via a Service Oriented Architecture (SOA) standards-based set of interfaces. The company will continue its adoption of emerging web standards to include a migration of the WebTAS web presentation layer to the Adobe® Flex® environment. ISS will also continue to assist the government in accrediting the WebTAS toolkit for deployment on government classified networks.
About Intelligent Software Solutions
Intelligent Software Solutions, one of the country's fastest growing software companies, has offices in Colorado Springs, CO, Hampton, VA, Washington DC and Rome NY. ISS rapidly delivers software solutions at a fraction of the cost of other contractors. ISS solutions include data analysis and visualization including mobile and multi-touch interaction, geospatial intelligence, machine learning, geo-temporal analysis and semantic data processing, and cloud computing technologies to support the Department of Defense, Department of Homeland Security, National Intelligence Organizations and other US and NATO government customers. Specific domain stengths include: Command & Control, Special Operations, Intelligence, Counter-Drug, Counter-Terrorism and Homeland Security and Defense. ISS' diverse set of customers include Federal, State, and International customers including: all major DoD services, National Intelligence Community agencies, NATO, CENTCOM, SOCOM, NORTHCOM, SOUTHCOM, STRATCOM, the US Coast Guard and many others. ISS partners with several technology companies including Adobe, Oracle, and DCS.
For more information on ISS and WebTAS, visit http://www.issinc.com.
# # #