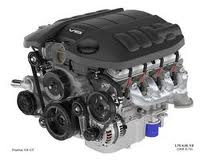 These efforts are providing more inventory resources to buyers without ability to purchase in their local area.
Chicago, Illinois (PRWEB) March 24, 2013
The Isuzu Trooper was first produced in 1981 and was one of the first non-domestic produced 4x4 vehicles in North America. The millions of sales made of this SUV have increased demand on the preowned engines market for replacements. The UsedEngines.co company has now discounted all sales of its Isuzu Trooper engine through its toll-free telephone number and company website. This discount is scheduled to remain in place for the duration of this year. Details and current inventory can be found online at http://www.usedengines.co/isuzu/isuzu-trooper-engines.
Isuzu formed a partnership with General Motors for engine development in the 1980s. The results of this partnership helped to produce better engine quality in V6 size. The 3.2 and 3.5 configurations have remained two of the popular additions used in the manufacturing of the Trooper.
The preowned engines now discounted and sold to the public include each of these engine types as well as the four-cylinder earlier editions produced. These efforts are providing more inventory resources to buyers without ability to purchase in their local area.
The import section of the company inventory has received new engines for the 2013 year. A new line of Japanese engines has been added by company management to provide better JDM engine resources. The news release at http://www.seattlepi.com/business/press-releases/article/Used-Japanese-Engines-Now-Imported-for-Engine-4095117.php was used to inform the public of this new offer.
Since this release was published, additional price breaks have been added to the Japanese engines inventory. These new discounts are now in line with the Isuzu price decrease now available.
To coincide with the new engine additions, the warranty terms offered by this company have now been updated. A new length of two years is now provided with each sale made by this company. This new term applies to the domestic and foreign inventory now stocked.
These new policy changes are designed to provide better protection for installers and customers making use of these preowned engine replacements. This company is now closely monitoring its warranty coverage to ensure any last-minute changes or additions can be added with each sale.
About UsedEngines.co
The UsedEngines.co company is a leading used engine supplier selling its units at lower than MSRP pricing. This company now stocks domestic and import engines that are distributed to North America as well as Canada. The warranty programs announced by this company have helped to create more assurance with the motors that are ordered and shipped. The UsedEngines.co company frequently adjusts its pricing programs to provide the lowest price possible to consumers and trade industry companies. These combined efforts are helping to supply better resources for replacement engines online and offline.