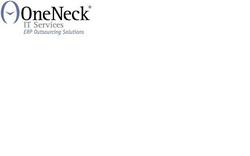 We selected OneNeck based on their extensive experience managing Microsoft Dynamics AX and disparate systems, in addition to a comprehensive portfolio of mission critical application management solutions
Scottsdale, AZ (Vocus) July 22, 2010
IT outsourcing company, OneNeck, announced today it has entered into a five-year IT managed services contract with Orange County Container Group (OCCG). Under the terms of the contract, OneNeck will provide support for the implementation, hosting and management of their Microsoft Dynamics AX environment, providing them with database administration, operating system administration, security management, infrastructure management, and disaster recovery for their eight (8) locations in Mexico and multiple locations in Texas and California.
OCCG manufactures paperboard and paper-based packaging. The company will benefit from OneNeck's expertise as an IT outsourcing partner that manages IT infrastructure and virtualization of ERP environments to provide an integrated & collaborative framework for all OCCG employees. OCCG's IT infrastructure will be hosted and managed in OneNeck's hardened data center facility, which provides 99.9% uptime. These services will help OCCG to reduce their overall IT operational costs.
"We selected OneNeck based on their extensive experience managing Microsoft Dynamics AX and disparate systems, in addition to a comprehensive portfolio of mission critical application management solutions," stated Kevin McDonnell, Chief Financial and Administrative Officer of OCCG. "We have complete confidence that OneNeck's data center and Virtual Private Server offering will provide the scalability necessary to meet our future needs."
"We are delighted to welcome OCCG to the OneNeck family as our newest managed hosting customer," said Chuck Vermillion, CEO for OneNeck. "With our comprehensive, flexible support model for Microsoft's Dynamic AX, we will deliver a stable environment able to scale with OCCG's growing network of domestic and international sites, allowing them to focus on providing exceptional products and services to their own customers."
For more information about Microsoft Dynamics AX hosting services, please visit OneNeck IT Services' website at http://www.oneneck.com/ .
About Orange County Container Group:
Orange County Container Group manufactures paperboard and paper-based packaging. Its lineup includes recycled containerboard and a variety of graphics corrugated containers, folding cartons, and point-of-purchase displays. OCCG also offers coated options for enhanced product appearance, functionality, and specialty end-uses. It maintains its own recycling centers in the Southwestern US and multiple manufacturing facilities in the US and Northern Mexico. The company was founded in 1981 and is headquartered in City of Industry, California.
About OneNeck IT Services:
OneNeck IT Services Corporation is a leading hosting and managed services provider to mid-market companies. The IT outsourcing company was ranked the Number One ERP Management Outsourcer and Number One Data Center Management provider by the "Black Book of Outsourcing." OneNeck supports a variety of ERP applications, including Oracle, Baan, JD Edwards, and Microsoft Dynamics AX and offers a wide range of services including application, database and network management, data center management, 24/7 customer support, disaster recovery and desktop support. OneNeck's global solutions enable customers to improve system performance and leverage their enterprise applications to deliver measurable business benefits.
###