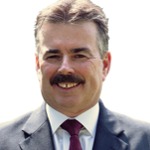 Westerville, Ohio (PRWEB) November 01, 2012
Oxford Consulting Group (http://www.oxford-consulting.com), a leading IT services and solutions provider, announced today that it will be partnering with the Aberdeen Group to host a complimentary webinar on optimizing B2B collaboration through cloud solutions. The webinar, entitled "B2B integration and Managed File Transfer in the Cloud," will cover the business case, best practices and key considerations for B2B integration in the cloud.
The event will be held on Wednesday, November 15, 2012 at 2 p.m. ET, and those interested in attending the event can register here.
Today, organizations are striving to achieve unprecedented levels of B2B integration and collaboration while supporting a growing number of trading partners and transactions, numerous legacy systems, and complex business processes. At the same time they're faced with a scarcity of B2B integration experts, tighter budgets, and disparate technologies. Consequently, customer satisfaction is negatively impacted and revenue opportunities are delayed.
According to Bryan Ball, Vice President and Principal Analyst, Supply Chain Management, Aberdeen Group, all companies are juggling the pressures of customer demands for improved service and faster response times while their supply chains continue to become increasingly complex. As a result, the need for increased process speed and visibility across the end-to-end supply chain continues to grow. The research indicates that the need to collaborate with their suppliers and partners is top of mind for these companies.
The research further shows that even though the process of onboarding new suppliers is one of the key challenges to success for those undertaking B2B collaboration, the companies using cloud based capabilities have a 46% time advantage over those without those capabilities to onboard new suppliers, a huge improvement in time to value when considering the entire supply base.
These are among the number of compelling reasons companies are moving B2B integration and file transfers to the cloud. This webinar was created to help IT leaders understand the challenges and business drivers, share how companies are leveraging cloud based solutions to address them, and provide valuable insights to help organizations determine the right strategies for achieving their goals.
Bryan Ball will discuss the business drivers and impact of Integration-as-a-Service (IaaS) and cloud-based file transfer services. Supported by Aberdeen Group's research, Ball will reveal trends in the use and adoption of cloud deployment for B2B Integration and MFT, and share the benefits, best practices, and key considerations for organizations moving forward.
He will be joined by Chris Halvorson, Oxford Consulting Group's Vice President of B2B Integration and Supply Chain Solutions, and John Mesberg, Vice President of B2B and Commerce Solutions at a global technology company. Halvorson and Mesberg will share their insights around actual cloud deployments, provide important technology and resource considerations, and weigh the pros and cons of different cloud deployment options.
The speakers will answer attendees' questions during a live question and answer session at the end of the event. In addition, attendees will be eligible to receive related resources, including assistance for determining the optimal deployment model for their organization.
About Oxford Consulting Group
Oxford Consulting Group is a leading information technology (IT) consulting firm and solutions provider that has developed, implemented and supported the technology portfolios of hundreds of companies nationwide. Established in 1998 and headquartered in Westerville, Ohio, Oxford Consulting Group has a team of nearly 200 talented, dedicated, creative and customer-focused business and technology professionals. The company's breadth of solutions range from delivering business integration and supply chain management solutions for global organizations, to providing IT consulting and help desk services for SMBs. Visit Oxford Consulting Group's website at http://www.oxford-consulting.com/solutions/business-integration/b2b-cloud-services/b2b-cloud-services/ to learn more about Oxford's cloud-based B2B integration and file transfer services.
About Aberdeen Group, a Harte-Hanks Company
Aberdeen Group, a Harte-Hanks Company, is the leading provider of fact-based research helping organizations and individuals make better business decisions. Founded in 1988, Aberdeen has earned the reputation as being the "voice that matters" when it comes to understanding the implications and results of process innovation, methodology advancements, technology deployments, and business re-engineering. A trusted advisor to global technology markets, Aberdeen Group has a research community of 600,000+ executives, 2.5 million research readers, a publication network reaching over 14 million executives globally, and 35,000+ benchmarked enterprise decision makers.