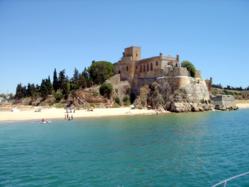 Moonachie, NJ (PRWEB) June 30, 2011
Maiellano Car Rental, a leader in Europe & Italy car rental, and a brand of Central Holidays, is offering hotel booking services through their website. In addition to offering their customary lineup of Hertz car rentals in Europe, the website will now feature a large selection of hotels in Italy, France, Spain, Portugal and Greece that are all bookable online and offer highly competitive rates. By allowing the ability to book both hotels and car rentals online, visitors can build their own Fly & Drive packages, which will give travelers the freedom of an independent tour with the low rates afforded by Maiellano Car Rental's buying power.
This new service allows the Maiellano Car Rental website to be a one-stop-shop for vacationers to build their entire Europe vacation package - complete with hotel, car rental and air. Plus, visitors have the added comfort of arranging their vacation plans with a company that has been sending travelers to Europe for over 30 years. Maiellano Car Rental also offers a large variety of pre-built Fly & Drive packages to intriguing European destinations such as Tuscany at Leisure, Sicily on Wheels, Eternal Athens, Discover Costa del Sol, Algarve City Stay, Provence at Leisure.
Maiellano Car Rental can secure Hertz Europe and Italy car rental with unlimited mileage and at highly discounted rates. They can even confirm hotel accommodations and suggest itineraries, making their Fly & Drive vacations easy and affordable. Fly & Drive vacation packages include options in Italy, Greece, Spain, Portugal and France; countries rich in gastronomy, wine, art and history plus friendly and hospitable… ideal for driving vacations. Travelers can coast along highways and winding country roads, taking as much time as they like as they discover peaceful valleys, forests, wildlife, historical castles, abbeys, churches as well as the world famous vineyards, olive groves, picturesque seaports, beaches, rolling countryside, gourmet restaurants and a mild climate to enjoy it all. Beauty and history is everywhere, as is the realm of romance and discovery.
Maiellano Car Rental offers a wide selection of quality vehicles from economy and compact car models, to convertibles, SUVs, minivans as well as specialty cars. All Europe car rentals feature unlimited mileage, insurance, taxes & charges, 24 hours emergency roadside assistance, HERTZ Neverlost In-Car Navigation System. At a nominal daily charge, a traveler can drive like a native with navigation systems available on request for a selection of vehicle categories and specific locations. These GPS systems provide turn-by-turn directions to points of interest and user friendly controls & menu are simple and clear. Maiellano Car Rental also offers the latest model cars and clients can satisfy their curiosity by trying a new model. In all instances, Maiellano Car Rental offers exceptional value at rates that are considerably discounted.
In addition to Maiellano's availability of HERTZ car rentals throughout Europe, they now also offer Maggiore car rentals in Italy and Avis car rentals in France, allowing their clients even more rental options in those countries.
About Maiellano Car Rental:
Spain car rental, France car rental, rent car in Portugal, rent car in Greece: In business since 1969, Maiellano Car Rental knows what travelers want as they look for a car rental in Italy & Europe. Featuring affordable rates that include unlimited mileage, insurance, taxes, emergency roadside assistance, and more, Maiellano Car Rental has been a leader in sending travelers to Europe on Fly/Drive packages. For more information, contact Maiellano Car Rental at 1-800-223-1616 or visit their Web site at maiellano.com.
MEDIA CONTACTS:
Marlene Oliver
NJC Communications
(305) 491-0512
Cassie Dittrich
NJC Communications
(802) 522-0714
TECHNICAL CONTACT:
Anthony Berardo
Berardo Marketing Group, LLC
201-970-7698
bmg-website.com
###