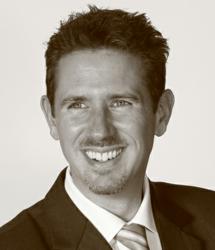 ...predict economic performance for 30+ years.
San Francisco, California (PRWEB) February 26, 2013
Patrick Schwerdtfeger published the results of his economic forecasting model today and Italy ranked second to last for projected economic performance. Only Japan can expect worse results, and Greece is expected to beat Italy's GDP growth between now and 2050.
The model points to weak economic performance across Europe in the years ahead while Middle Eastern and Asian economies surge. The primary reason is that Europe's population is expected to remain unchanged between 2010 and 2050 while populations in the Middle East and Asia are growing quickly. For context, the global population is expected to grow by 34% during the same time period and the American population is expected to grow by 29%.
The implications of a model like this are far reaching. Most economic forecasting models map raw economic data and project established trends into the future. This model uses projected population growth and works backwards to predict economic activity along the way. As a result, predictions can be made much further into the future, along with geopolitical shifts and stock market performance.
Interested readers can review the results for Italy as well as 22 other countries on Patrick Schwerdtfeger's website. Patrick has also posted a 29-minute detailed video reviewing the results on YouTube.
About the Economic Forecasting Model
Patrick Schwerdtfeger's economic forecasting model is driven primarily by the population of the country and the age distribution of that population. That fundamental foundation is then refined with a series of adjustments for government debt levels, net exports and per capita income. Because population can be predicted decades ahead of time, the model yields extremely long-range predictions for the economic performance and political volatility.
Consumer spending accounts for a large percentage of every country's gross domestic product. As a population grows, there are more people who will purchase food, shelter, clothing and energy and that equates to economic activity. As a population grows, so does the economy, assuming a stable per capita income. If the per capita income is rising at the same time, the economy grows even faster. If it is falling, the two offset each other. Net exports also play an important role as it represents purchases of domestic products that are made internationally.
Patrick Schwerdtfeger first began experimenting with economic forecasting in 2001 and has refined his demographic calculations ever since. Young people (age 0 to 24) are generally healthy but not productive in the economy. Meanwhile, working people (age 25 to 64) are generally healthy and productive, and retired people (age 65+) are generally not healthy and also not productive. As a result of these facts, a country's future economic performance can be predicted by mapping its expected population growth by age category.
About Patrick Schwerdtfeger
Patrick Schwerdtfeger (https://twitter.com/schwerdtfeger) is a conference speaker who has headlined events for Bloomberg TV, Bank of America, Comcast Cable, Research in Motion (BlackBerry), Time Warner Cable and United Healthcare among others, as well as dozens of conferences and conventions around the world. His programs focus on business trends, small business marketing and the social media revolution.
Patrick is the author of Marketing Shortcuts for the Self-Employed (2011, Wiley) as well as Webify Your Business: Internet Marketing Secrets for the Self-Employed (2009) and Make Yourself Useful: Marketing in the 21st Century (2008). He has been featured by the New York Times, LA Times, San Francisco Chronicle, CNN Money, Fortune, Bloomberg Businessweek, the Associated Press, MONEY Magazine and Forbes, among others.
Patrick is available for television appearances and media interviews. He can be contacted through his website: http://www.patrickschwerdtfeger.com/.