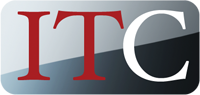 ITC is already recognized as one of the top 5 Online Marketing Companies in the United States...
Los Angeles, CA (PRWEB) March 05, 2013
The Search Marketing Expo, otherwise known as SMX, holds conferences all over the world, sharing the latest strategies for SEO, Digital Advertising, and Social Media Marketing. Major cities such as Paris, Toronto, London and New York have been hosting the conference for over ten years, becoming a go-to for experts in the Search Engine industry. Los Angeles based High-End Internet Marketing Firm, ITC, will proudly be attending the conference in San Jose, California this year.
Online Marketing Companies constantly struggle to stay ahead of the competition by knowing the latest search engine policies; a task that is no easy feat considering algorithms are constantly changing to create a better user experience. ITC invests in its team by attending such conferences, in order to have access to keynote speakers like Matt Cutts from Google, Duane Forrester from Bing and Grady Burnett, Facebook's VP of marketing. These lectures ensure ITC has the latest and most effective industry information to implement superior marketing campaigns for their clients. "Our field is always changing; it's foolish to think a company is the best and it can't improve. For Online Marketing Companies to be successful, they need to be willing to evolve. We are always eager to find new methods and technologies to help our clients have even more return on their marketing investments with us," states CEO and President, Ashkan Sobhe.
ITC is already recognized as one of the top 5 Online Marketing Companies in the United States, receiving top rankings from Google and praise from well-known search engine publications such as SEOmoz. Known as a full-service Internet Marketing Agency, ITC also provides services such as brand building, marketing strategy development, SEO, social media marketing, reputation management, high-quality video production, email marketing and custom-tailored services to meet their clients' specific needs.
###