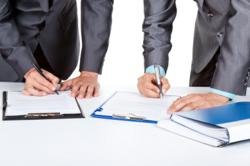 DataTracks has been able to successfully scale up its delivery capability with qualified iXBRL experts. Accounting firms find this a very appealing value proposition
(PRWEB) December 14, 2011
DataTracks has recently signed up several leading accounting firms as clients in the UK to provide iXBRL conversion services and address the high volume, quick turnaround filing requirements of their clients during this peak period.
DataTracks offers ixbrl conversion services through a user friendly portal, where users can setup accounts, upload inputs (for conversion into iXBRL format) and download the output instance documents. Several companies and accounting firms have chosen DataTracks, for its simple, effective and easy to use online services, with pay-as-you-go flexibility. DataTracks has a proven track record for providing iXBRL tagging services with high accuracy and quick turnaround for HMRC filing.
With the peak season approaching, there has been a surge in the number of new clients signing up and in the volume of returns that DataTracks has been receiving and processing into iXBRL. As the peak period approaches, more and more accounting firms prefer a fully managed service with minimal burden on expensive accounting resources and without the hassle of having to learn and manage a new technology. Surprisingly the cost of fully managed conversion services are quite competitive and compare well with the cost of acquiring a software.
"Accounting firms require a service which is simple, easy to use, producing high quality output at low costs. In addition, the ability to turn around high volumes very quickly is a critical factor for accounting firms in addressing the expectations of their clients. DataTracks has been able to successfully scale up its delivery capability with qualified iXBRL experts. Accounting firms find this a very appealing value proposition" commented Sandeep John, Business Manager, DataTracks UK.
DataTracks has been providing fully managed iXBRL conversion services for UK companies and accounting firms since April 2011. The self-service portal allows these firms to upload financial statements and tax computations for conversion into iXBRL format for filing with HMRC.
About DataTracks UK: DataTracks UK (operating as DTracks Limited in the UK) is part of DataTracks Global, leaders worldwide in preparation of financial statements in XBRL and iXBRL formats for filing with regulators. DataTracks Global prepares more than 10,000 XBRL statements per annum for filing with regulators such as SEC in United States, HMRC in the United Kingdom and MCA in India. DataTracks Global is a unit of TaurusQuest (http://www.taurusquest.com).
# # #