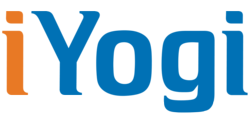 Black Friday Special to Assist Customers with Free Setup and Installation for New iPads, iPhones, iPods and Macs
New York, NY (PRWEB) November 23, 2011
iYogi, the leading independent tech support company has launched free setup and install support for select Apple devices for consumers on the occasion of Black Friday. Consumers can further sweeten their tech deals this Black Friday with free tech support from iYogi experts to set up their new devices without having to struggle with instruction manuals and long waits on support helplines.
iYogi's setup and install support offer covers popular Apple products including the iPad, iPhone and the Mac. Now consumers have the opportunity to get personalized tech support, which includes expert instructions to properly connect and set up their new devices. iPhone and iPad users can get help to connect to the Internet through Wi-Fi or 3G, set up e-mail accounts on their new devices, sync their computers with their new devices through iTunes for easy data transfer and even set up AirPrint directly from the device to any compatible printer.
Apple Mac buyers too can get expert assistance in connecting their new device to the Internet via wired and wireless connections, setting up an e-mail account on Mac Mail, customize user settings, configure browsers for custom home pages, preferred search engine, security settings etc. New Mac users can also get tips on easy transition from Windows to Mac.
The offer also covers first time set up for the iPod Touch. Owners can call iYogi to get free assistance for content transfer, e-mail settings and wireless connectivity.
The iYogi Free Setup and Install offer will be valid from midnight (PST) of Thursday November 24 providing users the perfect opportunity to get their Black Friday tech acquisitions up and running in no time.
"Technology consumers are often challenged by getting their new products up and running as setting up and getting a new device working may not always be simple," says Vishal Dhar, President Marketing and co-founder of iYogi. "Consumers regularly turn to us for assistance with setting up their new devices be it laptops or smartphones. Given the increased popularity of Apple products like the iPad, iPhone and Mac, which are expected to be on the top of buyers' lists, our free setup and install offer specifically designed for these devices seemed the most appropriate offer for tech consumers this Black Friday."
To avail of this offer, consumers just need to log onto http://apple.iyogi.com/black-friday-offer/ or call the toll free number 1-877-3170525.
ABOUT IYOGI
iYogi is a global on-demand services company that provides personalized computer support for consumers and small businesses in United States, United Kingdom, Canada and Australia. iYogi's unique model, including proprietary iMantra technology and highly qualified technicians, is designed to eliminate computer-related stress and keep digitally dependent consumers and small businesses protected and productive. iYogi -- with its proven global expertise delivery model, intelligent customer insight systems, easy-to-use self-help tools and automated PC optimization and computer support services – offers users a simple yet comprehensive path to digital serenity. iYogi has perfected the remote technical support model to overcome the current limitations of in-store, on-site, or call center services. Major resellers and technology companies are turning to iYogi to improve customer satisfaction, reduce return rates, and deliver a compelling new-value added offering to customers. For more information on iYogi and a detailed list of technologies supported, visit: http://www.iyogi.com
Media Contacts:
Matt Farrell (New York)
v(dot)mattfarrell(at)iyogi(dot)com
+1 917 971 1424
Indira Das (Gurgaon)
Indira(dot)das(at)iyogi(dot)com
+91 958 280 6534
# # #