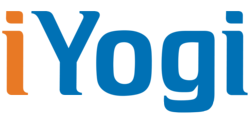 iYogi Insights Research Reveals that Technology is Now the Real Utility, as Households Spend More to Stay Connected than to Stay Warm
New York, NY (PRWEB) January 10, 2012
A new report published by iYogi Insights titled, Consumer Research on Growing Spends on Technology Services 2012 revealed that 63% of US households spend 35% more on technology bills than utility bills. The research also shows that mobile phones top the chart on monthly technology spends. iYogi, a leading remote tech support company published this new research based on surveying nearly 1100 of its customers to understand their technology usage and monthly spend on services.
The rising cost of energy has become a topic of hot debate, with US Department of Energy reporting that consumers spend 6% to 12% of their income on utilities. iYogi put its hypothesis, "is technology now the real utility" to the test through this research. The research based on an in-depth survey offers interesting insights into the digital home, with technology bills for services surpassing utility bills for a majority of the respondents. Research shows that with the ever-increasing role played by technology in every sphere of life, consumer spending on connecting to the Internet, subscribing to online services, mobile communication, and multimedia entertainment has also risen.
"iYogi Insights is a new initiative that reviews emerging and disruptive technologies and trends impacting our lives. Our large panel of customers, across multiple geographies, contribute to these insights," says Vishal Dhar, President Marketing and co-founder of iYogi. "Technology is now the real utility as increasingly households spend more on a combination of technology bills to stay connected than their utility bills. The results of the survey also cite that technology continues to be the key enabler for empowering people in today's fast-paced interconnected world, driven by demand for newer and smarter devices that connect to the Internet and to each other."
Key highlights from iYogi Insights: Consumer Research on Rising Technology Spends 2012:

Number of technology devices in households with more than two members goes up to 10-11.
The highest expenditure is on mobile services with an average of $94 a month and an additional $19 on downloading games, music, movies, etc. Voice and data services are the most popular with 60% respondents saying they subscribe to such packages.
Triple Play package for Internet +TV+ Phone is the most popular with 50% respondents opting for this.
Households spend $20-$180 per month on their ISP bills.
Online back-up services, still a new concept, has already reached 30% adoption with a spend of about $10 per month. Such cloud services have immense potential as new types of services are launched.
Nearly 30% use instant messaging applications, and app downloads topped the chart followed by music, movies, videos and games.
To read the detailed report go to http://insights.iyogi.com
ABOUT IYOGI INSIGHTS
iYogi Insights is a research initiative launched by iYogi to help understand the issues that people face with technology and how they adapt tech solutions to enhance their lives. A subscriber base that is among the largest in the tech support industry gives iYogi a unique vantage point to observe how technology is impacting people's lives and habits. Frequent interaction with this wide database of subscribers gives a privileged peek into how people are forging a partnership with technology, sorting out the occasional issue, and on the whole, positively embracing technology to empower themselves.
ABOUT IYOGI
iYogi is a global on-demand services company that provides personalized computer support for consumers and small businesses in United States, United Kingdom, Canada and Australia. iYogi's unique model, including proprietary iMantra technology and highly qualified technicians, is designed to eliminate computer-related stress and keep digitally dependent consumers and small businesses protected and productive. iYogi -- with its proven global expertise delivery model, intelligent customer insight systems, easy-to-use self-help tools and automated PC optimization and computer support services – offers users a simple yet comprehensive path to digital serenity. iYogi has perfected the remote technical support model to overcome the current limitations of in-store, on-site, or call center services. Major resellers and technology companies are turning to iYogi to improve customer satisfaction, reduce return rates, and deliver a compelling new-value added offering to customers. For more information on iYogi and a detailed list of technologies supported, visit: http://www.iyogi.com
Media Contacts:
Matt Farrell (USA)
v.mattfarrell(at)iyogi(dot)com
+1 917 971 1424
Indira Das (INDIA)
Indira.das(at)iyogi(dot)com
+91 958 280 6534
###