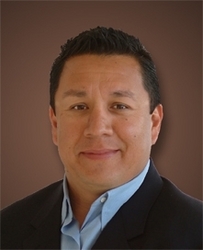 "Feedback from participants indicated that the program content and enthusiasm demonstrated by all the presenters made a positive impact. Persons attending definitely look forward to future faculty presentations," Rogers Bonds, Executive Director of AAMM.
Alpharetta, GA (Vocus) October 5, 2010
During the week of September 20, The American Academy of Medical Management (AAMM) sponsored a conference in Chicago entitled "Physician Recruitment Intensive Training and CMSR Certification." The weeklong schedule of seminars was geared toward both in-house recruiters and senior managers who are responsible for attracting the strongest physician personnel to their medical organizations for locum tenens (temporary) or permanent practice opportunities.
In a highly structured learning environment, faculty members laid a strong instructional foundation that covered physician recruitment, employment and competitive compensation, as well as physician development and retention. This preliminary coursework was followed by more in-depth sessions that focused on the most current and effective methods and strategies for attracting and retaining top-notch physician talent.
Participants earned CEU credits toward the credentialing programs of the AAMM, including the Certified Medical Staff Recruiter designation and the Fellowship in Medical Staff Development. Additionally, the AAMM is fully accredited by the Accreditation Council for Continuing Education to provide continuing medical education for physicians.
Representing Jackson & Coker as AAMM faculty members were three Jackson & Coker executives: Edward McEachern, VP of Marketing; Tony Rico, Senior VP of Operations; and Tim Sheley, EVP of Permanent Placement.
Rogers Bonds, Executive Director of AAMM, commented on how beneficial their discussions were to the conference attendees: "As faculty presenters, Jackson & Coker's senior managers have become an integral part of our educational program geared to those who are on the frontline of physician recruitment.
"Feedback from participants indicated that the program content and enthusiasm demonstrated by all the presenters made a positive impact. Persons attending definitely look forward to future faculty presentations," he remarked.
Ed McEachern and Tim Sheley taught three classes devoted to the topics "Social Media for Physician Sourcing" and "Research on Understanding the Value of Each Physician."
"The tremendous growth of social media among the medical community has had a favorable impact on physician recruitment," mentioned Mr. McEachern. "By connecting with physicians who regularly participate in social media—such as visiting 'virtual doctor lounges'—recruiters can expand their network of prospective candidates for current practice opportunities," he added.
Determining the value of a potential or actual hire was the topic that Tim Sheley addressed. Whether a physician is being considered for a locum tenens position or permanent employment, it's beneficial to know in advance what his or her potential contribution to revenue generation will be, based upon statistical modeling.
"In calculating the return on investment in bringing a doctor on board, it's helpful to compare the doctor's potential to impact the financial bottom line with his hourly or annualized average compensation," Mr. Sheley explained. "Using this data, administrators can get a better feel for what a new doctor is potentially worth to the practice."
He pointed out, incidentally, that Jackson & Coker offers a handy online "slide rule" calculator that is useful in this regard. Hard copies of the "2010-2011 Provider Contribution to Operations Percentage Calculator" can be requested at information(at)jacksoncoker(dot)com.
Tony Rico tag-teamed with Ed to present a session on "Locum Tenens: When You Need a Doctor Immediately and Credentialing."
In pointing out the benefits of using locum tenens doctors, Mr. Rico stressed the importance of using contract providers who are fully credentialed, able to be hospital privileged without delay, and ready to accept a practice engagement.
"Health care employers want to feel comfortable when engaging the services of locum tenens providers. They want to know upfront that the candidates have been carefully sourced and that all of their credentialing documents have been meticulously verified," Mr. Rico explained.
The AAMM has scheduled future teaching symposia across the United States. More information is available at http://www.epracticemanagement.org.
About Jackson & Coker
Begun over three decades ago, Jackson & Coker has been a leader in physician recruitment through the placement of physicians in both permanent placement and locum tenens physician jobs. The firm specializes in anesthesiology jobs, CRNA jobs, neurology jobs, psychiatry jobs, surgery jobs, primary care jobs as well as emergency medicine jobs. Headquartered in metro Atlanta, the firm has earned a reputation for providing cost-effective, time-sensitive solutions to both government and commercial health care organizations. The recruitment staff works in two divisions of the company: Retained Search, which places physicians in over 40 medical specialties in permanent staff positions, and locum tenens, a staffing model that recruits medical providers (physicians and CRNAs) for temporary vacancies.
Jackson & Coker has earned a "Gold Seal" designation as a "Certified Health Care Staffing Service" by the Joint Commission and is affiliated with a credentials verification organization (JH CVO) that has received certification by the National Committee for Quality Assurance (NCQA) in ten out of ten credentialing elements.
Jackson & Coker participates in social media networks such as Facebook, LinkedIn, YouTube and Twitter—including managing separate Twitter websites focused on major medical specialties.
Media Contact:
Danise Stewart
dstewart(at)jacksoncoker(dot)com
800-272-2707
###