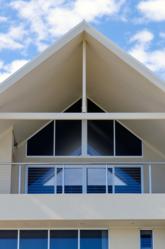 Many insurance companies can refuse coverage of a roof with an age of 20 years or more.
Jacksonville, Florida (PRWEB) June 13, 2012
Roof repair and installation can be two of the largest costs for a homeowner. In severe weather areas like the coast of Florida, damage to homes can and does happen during hurricane season. The process of finding a contractor to complete this work can be problematic and stressful during an already stressful situation. Jacksonville roofing company, Carlson Enterprises, LLC, is now offering online quotes for roof repair and shingle installation at its website http://www.roofingjacksonvilleflorida.com. A price quote for an entire job can now be generated with the help of a simple web form. The quotes that are received are immediately processed and this is helping to remove the time required using a telephone and customer service agent to learn about cost estimates for roof and shingle repair.
The average homeowner likely has a property insurance policy that provides basic protection against exterior damage to a home. Residents in states like Florida have more of a chance for severe weather and these homeowners can add additional loss protection. Published studies have been reported that show that some homeowners deny this coverage and depend on the original warranty of the materials used to construct a home. One problem with this scenario is that some companies that provided roofing products more than 20 years ago are no longer in business. Many insurance companies can refuse coverage of a roof with an age of 20 years or more. Companies like RoofingJacksonvilleFlorida.com that perform warranty and non-warranty work are often the best option for homeowners that have older homes with roof damage.
The cost of roofing materials can vary depending on the company or contractor that performs the work. Many of the leading suppliers of roofing products provide additional discounts to companies that are licensed and have flawless ratings with the Better Business Bureau in their state. Some homeowners can be surprised when receiving price quotes due to the fluctuations in roofing materials and related expenses. The addition of a new roof or fixing an old one is an expense that every homeowner will encounter during the ownership of a property. Companies like RoofingJacksonvilleFlorida.com that maintain a record of excellence and work closely with insurance companies can likely receive the best pricing that can be passed down to customers.
About RoofingJacksonvilleFlorida.com
Carlson Enterprises, LLC, started RoofingJacksonvilleFlorida.com in 2010 and this roof repair and shingle installation company has exceed sales and service each year since. A simple concept of low prices and expert service has helped to make Carlson Enterprises, LLC, one of the most requested roofing companies in the Jacksonville, Florida area. These roofing experts repair the majority of wind, hail and natural deterioration of a roof and shingles for residents in and around Duval County, Florida.