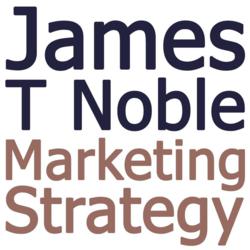 ...I'm hoping to save small business owners both money and time...
London,UK (PRWEB) October 18, 2012
James Noble today published his new resource containing 10 beneficial free internet marketing tools for small businesses and entrepreneurs. The tools are designed to make internet marketing campaigns run more smoothly and is particularly useful for entrepreneurs on a small budget. The resource can be found here: http://www.e-junkie.info/2012/10/top-10-free-internet-marketing-tools-to.html
The majority of start-ups, small businesses and entrepreneurial enterprises have limited financial resources. However, it is a widely held opinion that solid internet marketing strategies are a requirement for any business online – no matter how tight their budget. James Noble's new resource endeavours to provide entrepreneurs with quality free resources to help them with their campaigns without having a large impact on their budgets. Mr Noble commented:
"Not only do entrepreneurs not have the budget to spend on big, flashy products to aid their internet marketing campaigns – they also don't have the time to hunt for free ones." He went on to say "I've searched the internet for some of the best free tools available, so I'm hoping to save small business owners both money and time whilst helping their online marketing to run more smoothly."
The resource features ten free tools ranging from scheduling software, through social media tools to keyword optimisation and web analytics tools. The tools have been handpicked by James. He revealed:
"It is true that most often you get what you pay for, but there are some great free tools available if you know what you are looking for." He added "I've chosen the tools in this resource based on their quality and usefulness."
The hope is that entrepreneurs will benefit from the collection of tools by implementing one or more of them as part of their own internet marketing strategies. The resource is compiled in an entertaining yet straightforward manner and is presented as part of James' ongoing mission to support small businesses, start-ups and entrepreneurs. The resource is a compliment to the other resources, services and support James Noble offers to smaller enterprises.
About James T Noble
James T Noble has helped some of the world's largest brands and companies market their products and services online, including Virgin, Walt Disney Corporation, Coca Cola, Paramount Pictures and many others.
James lives in the UK and works with small business owners worldwide to accelerate their growth through effective online marketing. Visit the James T Noble website for more information and to get in touch with James.
About E-Junkie
E-Junkie is an online blog aimed at providing businesses and entrepreneurs with resources, information and articles to help them realize commercial opportunities online.