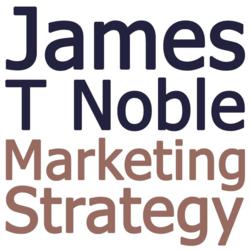 ...most entrepreneurs allow conventional thinking to get in the way of a successful campaign...
London, UK (PRWEB) October 23, 2012
James Noble announced the publication of his new guide today which tackles the key issues regarding the importance of early strategic marketing for small businesses and entrepreneurs. The guide addresses some commonly held misconceptions surrounding early marketing and strives to dispel them and give entrepreneurs the advice they need to make more informed choices. The guide is available now here: http://www.noobpreneur.com/2012/10/22/you-snooze-you-lose-why-you-should-start-marketing-from-the-get-go/
The guide posits that marketing should be the first thing any small business or entrepreneur does rather than one of the last, and details the advantages to this strategy. Mr Noble commented:
"There are a whole ton of advantages, but most entrepreneurs allow conventional thinking to get in the way of a successful campaign."
The guide includes content which demonstrates how early marketing campaigns can be much more beneficial in the long term. Particular reasons for this include having better opportunity to learn more about any given target marker, and better use of time, money and other resources. James said:
"Ideally entrepreneurs should begin their marketing campaigns right from the word go." He went on to say "One of the major stumbling blocks businesses have with the idea of early marketing is that they believe they can't market an unfinished product – but that's simply not true."
The aim of James Noble's guide is to inform entrepreneurs that the conventionally accepted marketing route is not necessarily the best. He hopes that by making small business owners aware of some of the major pitfalls of the more conventional route, they will re-evaluate their own strategies accordingly and begin their marketing campaigns much sooner. James observed:
"There are huge benefits to an early marketing strategy, but most entrepreneurs just aren't aware of them. If they were I believe that they would be taking a different approach that is potentially much better suited to the smaller business than the conventional route."
The guide places strong emphasis on entrepreneurs implementing everything they learn throughout the early stages of marketing to their advantage. It encourages them to mould their marketing campaigns, add narrative, and resonate with their customers and clients. It also highlights the need for experimentation. James observed:
"An early start to a marketing campaign gives entrepreneurs time to test the water and see what works and what doesn't work." He added "it allows for much more thorough research, preparation and adaptation so that when they finally release their products or services everything is fine tuned to give them the best reception possible."
The guide contains straightforward guidance and information designed to keep small businesses and entrepreneurs informed and offer them support and advice. It is part of James Noble's ongoing mission to support small businesses, start-ups and entrepreneurs. The resource is a compliment to the other resources, services and support James Noble offers to smaller enterprises.
About James T Noble
James T Noble has helped some of the world's largest brands and companies market their products and services online, including Virgin, Walt Disney Corporation, Coca Cola, Paramount Pictures and many others.
James lives in the UK and works with small business owners worldwide to accelerate their growth through effective online marketing. Visit the James T Noble website for more information and to get in touch with James.
About Noobpreneur.com
Noobpreneur.com is a small business blog owned by business authority Ivan Widjaya that is designed to inform and support small business owners, start-ups and entrepreneurs through varied resources, tips and ideas.