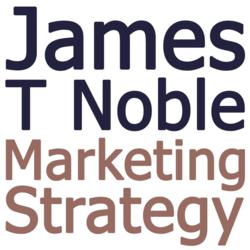 ...Creative thinking is vital to business success...
London, UK (PRWEB) December 11, 2012
James Noble announced the publication of his new guide examining the barriers to creativity that entrepreneurs can experience when developing their business and offering guidance to assist in overcoming them. The guide entitled "5 Big Blocks to Creativity and How to Overcome Them" is available on the DailyTekk online magazine website here: http://dailytekk.com/2012/12/10/5-big-blocks-to-creativity-and-how-to-overcome-them/
Entrepreneurs commonly find creative thinking problematic. This is largely due to the fact that creative thinking requires a different mindset to the one the majority of people think they should use for business. Creative thinking can be loosely defined as a way of looking at problems or situations from a fresh perspective that suggests unorthodox solutions. Mr Noble made the following comment:
"Creative thinking is vital to business success, Especially in small business where entrepreneurs are constantly having to find ways to stay adaptive, innovative and ahead of the game." He added "Thinking creatively means being willing to think beyond limitations and envision endless possibilities – it really can open up a whole new world in which businesses can develop and thrive."
Creative thinking can be applied in all areas of business for positive impact, but many entrepreneurs lack the knowledge or experience to effectively implement it. James Noble's new guide reveals five of the biggest issues they face when trying to do so and demonstrates easily actionable ways for them to overcome those issues and apply creative thinking successfully. James said:
"Common major stumbling blocks to creativity such as feeling overwhelmed or not believing you have creative ability can be hugely detrimental to a business, but they can easily be overcome with the right guidance." He added "a large part of the problem is being stuck in a more 'traditional' mindset into which most of us have been indoctrinated. My guide seeks to provide entrepreneurs and small business owners with the information they need to change that way of thinking."
James' guide has been produced in line with his ongoing mission to support smaller businesses and entrepreneurs by providing beneficial and practical resources to enable them to benefit from his experience and avoid the pitfalls that other similar businesses face. The information given in the guide is straightforward and easy to implement and is a complement to the other services and resources James offers to small businesses and entrepreneurs.
About James T Noble
James T Noble has helped some of the world's largest brands and companies market their products and services online, including Virgin, Walt Disney Corporation, Coca Cola, Paramount Pictures and many others.
James lives in the UK and works with small business owners worldwide to accelerate their growth through effective online marketing. Visit the James T Noble website for more information and to get in touch with James.
About DailyTekk:
DailyTekk.com is an online resource which curates technology including startups, gadgets and apps. It was originally founded in January of 2012 by Chris McConnell as a way to share interesting technology finds with colleagues. DailyTekk is part of the SAY Media tech network.