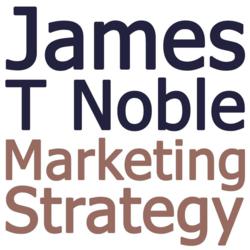 ...To accomplish a superior level of business and achieve your goals, you must eliminate procrastination...
London, UK (PRWEB) December 18, 2012
Marketing authority James Noble has announced the publication of his new guide for entrepreneurs and small business owners. The guide examines three major ways in which procrastination can affect businesses and demonstrates methods entrepreneurs can implement to avoid the negative impact of procrastination. The guide is available now here: http://www.noobpreneur.com/2012/12/18/do-or-die-3-major-perils-of-procrastination-and-how-to-overcome-them/
Procrastination is a common problem – in fact studies show procrastination affects around 95% of all people. It can affect any entrepreneur and as a result can have a negative impact on their business. James Noble's new guide examines three of the most significant ways procrastination can affect entrepreneurs and provides actionable measures they can take to avoid that happening. He explained:
"The reality is that being productive and getting quality results is achieved by completing tasks and projects in as short a time frame as possible to the best of your ability." He went on "To accomplish that superior level of business and achieve your goals, you must eliminate procrastination."
The negative effects of procrastination are well established, with self-esteem being in the immediate firing line. If an entrepreneur fails to meet his or her own targets it can have a knock-on effect to their self esteem and self belief, and the negative effects of that can impact other aspects of their business. James observed:
"In a worst case scenario procrastination can lead to entrepreneurs damaging their reputation, wasting time, making the wrong decisions, ruining relationships, blowing opportunities, losing clients and never reaching their goals." He added "My new guide addresses three of the biggest causes of procrastination and offers solid advice to assist entrepreneurs in avoiding them."
The guide uses a straightforward approach to examine the causes of procrastination including; being overwhelmed, not having enough time and perfectionism. It offers guidance to inform and support small business owners in effectively dealing with those issues should they arise, with a view to ultimately eliminating them altogether. The guide is part of James Noble's ongoing mission to support small businesses, start-ups and entrepreneur and is a complement to the other resources, services and support James Noble offers. James concluded the interview with the following comment:
"It is my hope that by staying focused, visualising their goals and following the advice in this guide that entrepreneurs will be able to deal efficiently and effectively with the causes of procrastination and take their businesses to the next level."
About James T Noble
James T Noble has helped some of the world's largest brands and companies market their products and services online, including Virgin, Walt Disney Corporation, Coca Cola, Paramount Pictures and many others.
James lives in the UK and works with small business owners worldwide to accelerate their growth through effective online marketing. Visit the James T Noble website for more information and to get in touch with James.
About Noobpreneur.com
Noobpreneur.com is a small business blog owned by business authority Ivan Widjaya that is designed to inform and support small business owners, start-ups and entrepreneurs through varied resources, tips and ideas.