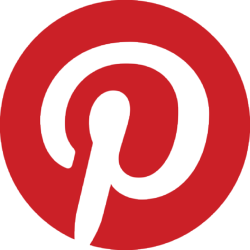 I urge entrepreneurs to seize the opportunity and make the most of what Pinterest has to offer.
London, UK (PRWEB) March 27, 2013
James Noble today announced the publication of his new guide taking an in-depth focus on how Pinterest business accounts can benefit small business owners and entrepreneurs. The guide entitled "Pinterest for Business Accounts: Will it benefit YOUR business to make the switch?" is available on the E-Junkie website now, here: http://www.e-junkie.info/2013/03/pinterest-for-business-accounts-will.html
Pinterest now has over 25 million users – a phenomenal achievement for such a relatively young social media platform. A large number of these are businesses, but up until now obvious business promotion has been discouraged. However with the recent launch of Pinterest business accounts that is all set to change, as the social platform is now making it acceptable for businesses to actively advertise on the site. Mr Noble commented:
"The process to make a switch to the new Pinterest business account is painless, and the ability to openly advertise your business name, brand and website are worth it alone." He added "It also looks like there are sure to be even bigger advantages for small businesses and entrepreneurs to come, so my advice is – get pinning!"
The new Pinterest business accounts host some new features exclusively for businesses that could really benefit their online presence. James' new guide explains why entrepreneurs should change from a regular to a business account and demonstrates how they can gain maximum advantage from the implementation of the new account structure.
"The development of these business accounts is incredibly important," said James. "It indicates a very favourable outlook from the Pinterest powers that be toward engineering the platform for business use – which could potentially mean some big advantages in the future."
James' guide has been produced in line with his ongoing mission to support smaller businesses and entrepreneurs by providing beneficial and practical resources to enable them to benefit from his experience and avoid the pitfalls that other similar businesses face. The information given in the guide is straightforward and easy to implement and is a complement to the other services and resources James offers to small businesses and entrepreneurs. He concluded with the following comment:
"Many entrepreneurs and small businesses have been put off marketing with Pinterest as they could not see how they could leverage the platform's potential – but now with these business accounts that is set to change dramatically. I urge them to seize the opportunity and make the most of what Pinterest has to offer."
About James T Noble
James T Noble has helped some of the world's largest brands and companies market their products and services online, including Virgin, Walt Disney Corporation, Coca Cola, Paramount Pictures and many others.
James lives in the UK and works with small business owners worldwide to accelerate their growth through effective online marketing. Visit http://www.JamesTNoble.com for more information and to get in touch with James.
About E-Junkie
E-Junkie is an online blog aimed at providing businesses and entrepreneurs with resources, information and articles to help them realize commercial opportunities online.