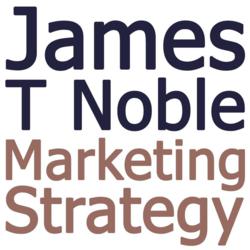 ...having your very own coach or mentor on your side can be the difference between failure and success...
London, UK (PRWEB) March 04, 2013
Small business marketing specialist James Noble today released his new guide aimed at assisting entrepreneurs and start-ups to make beneficial choices when working with a business coach or mentor. The guide provides easily actionable advice applicable to any business and is published on the Duct Tape Marketing website: http://www.ducttapemarketing.com/blog/2013/03/01/coaching-lessons-from-the-x-men/
Many enterprises struggle – particularly when just starting out – and one way to deal with difficulties that arise is to undergo business coaching or mentoring. Coaching from an experienced individual or group is commonly held to be an advantageous strategy that in the majority of cases aids an enterprise in tacking difficult issues and boosts overall success. Mr Noble's new guide demonstrates the ways in which coaching can benefit businesses and offers information on how entrepreneurs can choose the coach who is most compatible with them. James commented:
"Business is hard, and having your very own coach or mentor on your side can be the difference between failure and success. Now more than ever, entrepreneurs need to be strong enough to ask for help to gain a competitive advantage."
The guide is in line with the small business mentoring services James Noble offers, and highlights the importance of finding the right mentor or coach to aid entrepreneurs in making more informed decisions and implementing effective planning in their business practice. James added:
"Your business is YOUR business, so stay in control and never lose sight of your vision. An effective coach will empower and guide you but never take charge – their role is to provide support to enhance the skills, resources, and creativity that you already have and to know when to jump in and provide direction when you get off track."
The guide uses the analogy of popular Marvel comic superheroes Wolverine and the X-Men to illustrate the information and support it offers. James hopes that this will make the subject easily digestible and a more engaging way to show entrepreneurs that it is acceptable to reach out and ask a professional for assistance to enable them to resolve issues and move forward. In conclusion James said:
"Entrepreneurs must remember that they are in charge of their own destiny, and only they have the power to change it. Taking the step of forming a relationship with a coach or mentor could be the key to helping them realise their business goals and ambitions."
About James T Noble
James T Noble has helped some of the world's largest brands and companies market their products and services online, including Virgin, Walt Disney Corporation, Coca Cola, Paramount Pictures and many others.
James lives in the UK and works with small business owners worldwide to accelerate their growth through effective online marketing. Visit the James T Noble website for more information and to get in touch with James.
About Duct Tape Marketing
Duct Tape Marketing is a turnkey small business marketing system and network of marketing consultants, created by small business marketing consultant and author John Jantsch. The Duct Tape Marketing blog offers resources for small businesses and entrepreneurs.