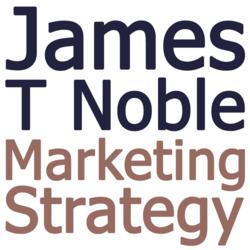 ...entrepreneurs must understand the nature of the beast... that grim reaper of creativity...
London, UK (PRWEB) April 22, 2013
Marketing and business growth specialist James Noble published his new guide for small businesses, start-ups and entrepreneurs today, available on the Raven SEO website here: http://raventools.com/blog/how-to-avoid-crushing-your-creativity/ The guide highlights major flaws of common content creation strategies and offers constructive advice on how entrepreneurs can avoid these mistakes themselves and move their content creation forward to improved levels.
Being an entrepreneur is a challenging occupation with many diverse skills required to come into play simultaneously at any given time in any given situation. One of these skills is marketing – and one of the most widely accepted successful marketing strategies is that of content marketing. In order for content marketing to be effective content must be relevant, informative, engaging and valuable to its intended audience. Not only that, but it has got to be produced frequently enough to keep your business front of mind. With all the other tasks and requirements running a business demands entrepreneurs often fall behind when it comes to content creation, Mr Noble commented:
"Most of us entrepreneurs aren't exactly what you'd call 'natural born writers'." He added, "Most of the time our brains are geared up for ingenuity, problem solving and revenue generation - not for creating knockout content – and with all the demands that small enterprise brings, we just don't have the time necessary for it either."
But content creation doesn't have to cause as many major issues as many people believe. In his new guide, James endeavours to improve awareness of the major flaws involved in common content creation methods, and demonstrate actionable strategies entrepreneurs can implement to avoid them in order to create effective, quality content without it having a detrimental effect on other areas of their business. James said:
"Following the advice in the guide and remaining realistic are a big step toward entrepreneurs dramatically increasing their productivity when it comes to quality content generation whilst efficiently maintaining other aspects of their business."
The guide contains in-depth information with a clear, straightforward approach which James hopes will be beneficial for small businesses by enabling them to act quickly and move forward with their content creation. The guide is produced as part of James' ongoing mission to empower entrepreneurs at all levels to develop their roles and help their businesses grow. For access to the services and resources James offers to entrepreneurs and small business owners, please visit the James T Noble website. James concluded by saying:
"What entrepreneurs must do is understand the nature of the beast – that grim reaper of creativity. Understanding is key to defeating it and moving on to a higher level."
About James T Noble
James T Noble has helped some of the world's largest brands and companies market their products and services online, including Virgin, Walt Disney Corporation, Coca Cola, Paramount Pictures and many others.
James lives in the UK and works with small business owners worldwide to accelerate their growth through effective online marketing. Visit the James T Noble website for more information and to get in touch with James.
About Raven
Raven Internet Marketing Tools is an online platform designed to help users research, manage, monitor and report on SEO, social media and other Internet marketing campaigns. Raven Internet Marketing Tools, is a privately-held Nashville-based company founded in 2007.