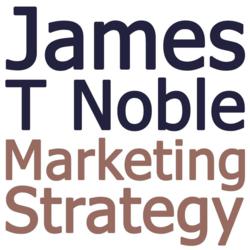 ...this has great potential as an effective new platform for business marketing...
London, UK (PRWEB) March 14, 2013
James Noble marketing and small business growth specialist announced the publication of his new guide for entrepreneurs and start-ups demonstrating how they can leverage the new mobile Vine app from Twitter to grow their business. The guide provides easily actionable advice applicable to any enterprise and can be found on the KISSmetrics blog here: http://blog.kissmetrics.com/grow-on-twitter-vine/
Twitter Vine was released at the end of January this year, and since then it has shot up the popularity charts. Vine is an iPhone app that enables users to record looping videos of up to 6 seconds and then easily share them with their Twitter followers. The app will record for as long as your finger is on the record button, which means users can create video in a single shot or tap the screen at intervals to create a stop animation style video.
"Six seconds is NOT a long time – but this promotes intense creativity by necessitating you to get to the point quickly in interesting and attention-grabbing ways," said James Noble "and the best part is that this has great potential as an effective new platform for business marketing."
Similar apps like Facebook owned Instagram have seen tremendous success, and current trends indicate that Twitter Vine has every chance of achieving similar achievements, and as it is still in its infancy there is plenty of scope for smaller businesses to make their mark. Vine's initial success is due in part to its integration with Twitter - the second biggest social network worldwide.
This is great for small business SEO as videos posted to the app will appear in relevant search engine results, and as Vine supports search hashtags can be used to maximise potential. James Noble's guide to the app focuses on seven major easily actionable strategies with real world examples entrepreneurs can implement right away in order to take advantage of Vine's potential. James said:
"Now is the time for entrepreneurs to seize the day and take advantage of the fantastic possibilities for business growth that Twitter Vine offers – like boosting brand awareness, creating powerful an engaging narrative content, conveying your core message, staying front of mind, and of course boosting sales." He added "with this app still in its infancy, there is huge scope for smaller businesses to make their mark before the competition."
The guide is produced in line with the other services and resources James Noble offers small businesses and entrepreneurs as part of his mission to help grow their companies. It focuses on demonstrating the tactics used by successful businesses that they can easily put into practice themselves to take their enterprise to the next level.
"It's early days, and right now this Vine is only a bud," said James "but if the success of its static counterpart Instagram is anything to go by, the Vine is rapidly going to become a beanstalk – and I for one want to be a giant at the top of it... do you?"
About James T Noble
James T Noble has helped some of the world's largest brands and companies market their products and services online, including Virgin, Walt Disney Corporation, Coca Cola, Paramount Pictures and many others.
James lives in the UK and works with small business owners worldwide to accelerate their growth through effective online marketing. Visit the James T Noble website for more information and to get in touch with James.
About KISSmetrics
KISSmetrics offers web analytics and tracking solutions for businesses. The KISSmetrics blog offers useful resources, tips and articles for entrepreneurs, start-ups and businesses across all industries. KISSmetrics is headquartered in San Francisco.