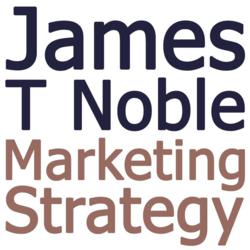 ...A mentor or coach can be the key to enlightenment...
London, UK (PRWEB) April 18, 2013
Small business growth consultant James Noble released his new guide today designed to take a fresh approach to business mentoring and coaching for the benefit of entrepreneurs and start-ups. The guide provides easily actionable advice applicable to any industry and is available immediately on the James T Noble website here: http://www.jamestnoble.com/how-the-x-men-can-save-your-business/
It is a well known fact that most businesses struggle when starting out. Running a business is something that no-one can really prepare for – it is only when thrown in at the deep end that it really becomes apparent just how challenging it can be. Mentoring from an experienced individual or group is commonly held to be an advantageous strategy that in the majority of cases aids an enterprise in tackling difficult issues, alleviates stress and contributes to improved overall success. Mr Noble's new guide demonstrates the ways in which having a mentor can benefit businesses and offers information on how entrepreneurs can choose the business mentor who is most compatible with them. James commented:
"Whilst you may know what you want to accomplish with your business, it is important that you are aware of how you want to go about achieving your goals." He went on to say "A mentor or coach can be the key to enlightenment - opening your eyes and encouraging you to think differently and implement the right changes to achieve those goals to advance your business to a higher level."
The guide takes a fresh approach to the topic by positing that the popular Marvel comic superheroes Wolverine and the X-Men can give entrepreneurs valuable insight when it comes to business and mentoring. "Recently I got to thinking about this and surprisingly I found a ton of parallels between these superheroes and the entrepreneurial world" said James, "not least in regard to the issue of mentoring. I realised some important and fundamental truths about the topic can actually be illustrated really well by these superhero mutants, so I designed this comprehensive guide to demonstrate to entrepreneurs how they can benefit from those lessons."
James Noble hopes that this will make the subject easily digestible and a more engaging way to show entrepreneurs that it is acceptable to reach out and ask a professional for assistance to enable them to resolve issues and move forward. The guide deals with matters including: common mistakes; how to choose the right mentor; acceptance and awareness; and how to effectively work together with a mentor to realise goals and ambitions.
The guide is in line with the small business mentoring services James Noble offers, and highlights the importance of finding the right mentor or coach to aid entrepreneurs in making more informed decisions and implementing effective planning in their business practice. James concluded by saying:
"I feel the most important message for entrepreneurs is this: Remember that YOU are in charge of your own destiny and only you have the power to change it, so be passionate, persistent and follow your heart. Every Superhero has a plan so take advantage of the expertise, experience and wisdom of your mentor to develop clear long term and short term plans based on your vision, your values and specific goals and you will achieve the best possible outcome for your business."
About James T Noble
James T Noble has helped some of the world's largest brands and companies market their products and services online, including Virgin, Walt Disney Corporation, Coca Cola, Paramount Pictures and many others.
James lives in the UK and works with small business owners worldwide to accelerate their growth through effective online marketing. Visit the James T Noble website for more information and to get in touch with James.