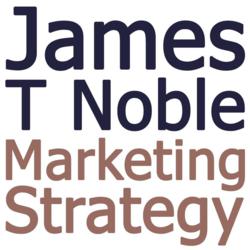 ...These mistakes are totally preventable...
London, UK (PRWEB) September 20, 2012
Small business marketing consultant James Noble today released his new guide "Don't Kill Your Business. How to Avoid These 5 Major Online Marketing Mistakes" designed to give advice to small businesses and entrepreneurs and prevent them making mistakes with their marketing campaigns that could damage their businesses. The guide can be found here: http://www.futuresimple.com/blog/major-online-marketing-mistakes/
Any small to medium sized business faces challenges of all kinds. James Noble's new report published today on the Growth University website addresses five major issues that can have a detrimental effect on any business' marketing campaigns, no matter what the industry. When asked why he created the guide, Mr Noble said the following:
"There is so much information out there for entrepreneurs, start-ups and small businesses" said James. "Unfortunately a lot of it is bad, inaccurate or confusing advice, and it is all too easy to make mistakes as a result."
"Entrepreneurs know that I am a source of valuable, high quality information and advice, so I wanted to provide them with sound advice they can trust in order to help them avoid some of the major pitfalls that businesses face with their marketing campaigns."
James Noble's new guide addresses some of the major mistakes that small businesses and entrepreneurs most commonly make and offers support and advice to enable them to avoid those mistakes. James commented:
"I've seen entrepreneurs and small businesses making the same mistakes over and over- and do you want to know the worst part? Those mistakes are totally preventable."
The guide makes it clear that with some professional insight, common sense and organisation any business can avoid potentially damaging mistakes. Written with a straightforward approach, the guide gives a new angle on the issues and James hopes it will assist entrepreneurs by providing them with clear, actionable advice that will help take their marketing campaigns forward.
About James T Noble
James T Noble has helped some of the world's largest brands and companies market their products and services online, including Virgin, Walt Disney Corporation, Coca Cola, Paramount Pictures and many others.
James lives in the UK and works with small business owners worldwide to accelerate their growth through effective online marketing. Visit the James T Noble website for more information and to get in touch with James.
About Growth University
Growth University is part of Future Simple, a Krakow/Chicago based company creating business software. Growth University provides resources and tips to help small businesses grow.