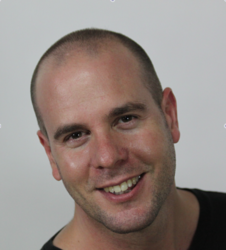 The stealth website marketing strategies that our team of experts has devised will give the Epic package users a massive bang for their SEO buck
Sydney, Australia (Vocus/PRWEB) January 30, 2011
Throughout his internet marketing career, James Schramko has been a great innovator. He uses cutting edge SEO techniques in his own business and creates tools and outsourcing teams to simplify the everyday tasks that are necessary to be a success in this very competitive industry.
Most importantly though, once tested and proved, he shares these with his private-members community, and, sometimes, the wider online world. Such is the case with SEO Partner Epic Pack
This done-for-you SEO service was launched to great success in 2010, but Schramko has, for 2011, introduced two new options within its range. The first, the Starter Package, has been designed for small businesses who are perhaps not used to outsourcing.
The Epic Package, on the other hand, has been created for businesses, and webmasters who recognize the power that its combined features will deliver.
SEO Partner Epic Package
James Schramko believes that online businesses, and those who design their websites will reap big rewards with the SEO Partner Epic Package.
"The Epic Package has powerful SEO components that will give users very real advantages over their biggest competitors" explained Mr Schramko. "The stealth website marketing strategies that our team of experts has devised will give the Epic package users a massive bang for their SEO buck."
Not for the fainthearted, the SEO Partner Epic Package is a powerhouse that utilizes all forms of online marketing and weaves them into a complex and powerful network of SEO magic. They include:

Competition Research
Article, blog, forum, video, press release and social media marketing
Social bookmarking
Authority linking
eBook creation and marketing
Link wheel technology
The full extent of the Epic Package, created specifically for strategic and progressive online businesses, is available at SEO Partner.
About James Schramko
James Schramko is a Sydney based Internet Marketer who fired his boss in May 2008. Since then his internet marketing business has grown exponentially. James has not just mastered the essential skills you need to be a success on the internet, but he is applying them in innovative ways that have skyrocketed him to international renown.
James continues to developed his suite information products and automated profit systems that are in demand by the top internet marketers around the world (they now call him for advice!). In so doing he indulges his passion for product development and innovation, and mentoring students in high-level and ethical internet marketing.
About SEO Partner
SEO Partner is a division of James Schramko's SuperFastBusiness. After testing several supply sources on many blogs and websites James teamed up with a high performance team in India to develop the very best done-for-you SEO service on the planet.
Its products can encompass article, video, press release and social media marketing, along with other high level linking strategies designed to improve the search engine rankings of small and large businesses. SEO Partner now has five specially assembled packages from which to choose.
# # #