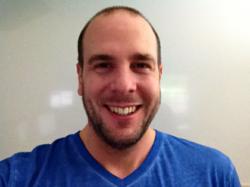 New templates for contractors, the food industry, and the pool services industry will be available in the next few weeks. ATLWeb's most popular package, the Five-Hour Pack, will also now be available for $399 instead of $499.
Sydney, Australia (PRWEB) March 07, 2013
ATLWeb.com, the WordPress site development venture founded by SuperFastBusiness CEO James Schramko, has new custom themes and reseller website packages in store for business owners in need of well-designed and highly functional online properties.
A recent website news video from the CEO invites site owners to get expert web development services from ATLWeb.com instead of sourcing sub-par work from cheaper yet less experienced companies. "We have a whole team of WordPress web developers and the advantage for you is that you can actually tap into our team," Schramko shares. "Just go to ATLWeb.com and order a Five-Hour Pack and we will do most things WordPress within that time pack.
Customers can use the Five-Hour Pack by the hour, meaning they can have the specific web development work they require done whenever they may need it. This pack can be topped up — the same way a person would put fuel in a car whenever it's running low — every time the client needs more. And the best news, the CEO shares, is that the Five-Hour Pack — ATLWeb's most popular package — will now deliver more for less because the previous $499 rate has been lowered to $399.
"That means you're only paying for what you use. You'll get a project manager on our support system at SuperFastHelp.com and when you need something on your website, you just go to your ticket and ask for it."
ATLWeb will also soon be rolling out new verticals — industry-specific website themes or templates — to cater to a growing number of professionals in need of quality themed websites. Templates for contractors (general blue collar workers), the food industry, and the pool services industry will be available in the next few weeks.
"The best thing about these themes is they do not exist anywhere else. They're absolutely exclusive to ATLWeb.com because we create these themes," explains Schramko. Customers can choose from website themes priced from $199 or special responsive themes that can be installed straight to their server, ready for use, from $299.
For people who want an established, mature site instead of a new one, Schramko recommends visiting VREdirect.com. "I've got over a thousand already-built sites. Pretty much every one of those is custom-designed with custom content on a mature domain and in some cases, with tens of thousands of links already pointing to them, so they're established and ready to go."
As the website news update winds to a close, Schramko reveals another highly anticipated inclusion to ATLWeb's new changes: a Maintenance Pack that is set to arrive soon. "This is something our customers have been screaming for," the successful entrepreneur excitedly shares.
The Maintenance Pack is a low-price, monthly recurring option that will take care of important Web tasks for the client.
"This is where we go and put your website into the stable of sites that we look after. The same team that looks after my sites will update plugins, check security and do basic hosting things such as setting up emails and some little on-site changes.
"You can have your website built with us, you can leave it hosted with us and we can update and maintain it for you," Schramko ends.