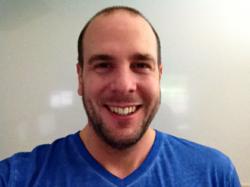 I put a 'Get Started' button. For people who click that, OfficeAutoPilot puts their email address on a sequence. Sixty minutes after they go to the check-out page, if they haven't ordered, it will send a follow-up email.
Sydney, NSW (PRWEB) March 16, 2013
Shopping carts in e-commerce websites have revolutionized the way people sell and purchase products and services online, and it helps if website owners learn exactly what the relevant technologies can really do for their businesses. In his latest business news update, James Schramko, founder of the Internet business coaching forum community FastWebFormula, shares a tip for using OfficeAutoPilot to reduce shopping cart abandonment that was also recently made available to forum members. He also discusses ways to leverage the process of replying to customer emails and consequently improving customer interaction and engagement.
OfficeAutoPilot is a multipurpose business and marketing platform that enables information marketers and site owners to integrate their automated marketing, contact management, affiliate management, and payment processing systems. The platform allows one to capture leads, follow up purchases, get paid, fulfil orders, and track progress in a few simple steps. While OfficeAutoPilot is revolutionary on its own, Schramko points out that there are some tricks that can be employed to make it work even better for a company's purposes.
"One of the things I've done is set up for shopping cart abandonment," the FastWebFormula founder and SuperFastBusiness CEO explains. "What I did was replace the sales form on FastWebFormula.com and I put a 'Get Started' button. When people click that, if they've already given me their email address at any point in the past, OfficeAutoPilot remembers that and it puts them on a sequence. So, 60 minutes after they go to the check-out page, it checks to see if they've ordered. And if they haven't ordered, it will send them a follow-up email. It's automatic."
Schramko urges non-members of his coaching community to see how this process works for themselves. "Go to FastWebFormula.com, click on the 'Get Started' button and wait an hour. Then when I send you an email, that's when you can order. "
Existing members, on the other hand, will be able to learn the mechanics behind several other similar tips inside FastWebFormula as the founder develops his Office AutoPilot sequences further.
Aside from following up orders, the Internet marketer also discusses how modifying replies to customers' emails and messages can be another excellent way to sustain effective, constructive, and profitable communication with them. "As you know, with my emails, I actually say 'Hit Reply.' But I also use certain sequences," Schramko points out. "I do ones for buyers, I do ones for people leaving a subscription product, and I also do my general newsletter. So there are certain things that you can do to really maximize that reply to show people that you care, to show people that you're real, but also solve problems and make money."
A suitable example of this practice is Schramko's response to actual customer replies. A customer may actually hit "Reply" and ask, "How do you get ideas for your news items?" The CEO would often answer that most of the subjects for his news updates really do come from the people who take the time to ask him questions in their replies. And not only does Schramko give his answer to the person who asked the question — Schramko makes a video about it and shares it with the rest of the subscribers and visitors of SuperFastBusiness.com. "So that's one way to leverage your reply act."
Schramko also shares information on a multimillion dollar-earning checklist he developed way back when he was in the business of selling motor vehicles. The document, which he calls the "Write-Up Sheet," is estimated to have sold over $100 million worth of vehicles during his time with the dealership, and the sum is now likely to be closer to $400 million since he left the business.
"The best thing is that this works in just about any business. It contains the six or seven questions you need to know if you're going to get an order, and I put that checklist inside Fast Web Formula. So check out that post and start to profit in your business."
For information on signing up for the upcoming FastWebFormula 4 live event in Sydney on June 13 and 14 this year, visit FWF4.com today.