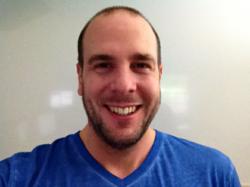 From doing all of our website checks, we found that websites generally fall into one of three categories: we have the red, yellow and green. So now, we actually classify this when we do a report.
Sydney, NSW (PRWEB) March 09, 2013
SEOPartner.com, the SEO services company founded by seasoned Internet marketer James Schramko, announces a colorful new development: all jobs and accounts will now be assigned a specific color which indicates the type of service that is suitable to the nature of the client site. Changes have also been made in the company's structure, introducing new services for SEO that will help customers gain easier access to SEOPartner's different services.
"From doing all of our website checks, we found that websites generally fall into one of three categories: we have the red, yellow and green. So now, we actually classify this when we do a report," Schramko explains. "We can also code each of our accounts with that color code, so if you have a job at the moment, you can ask which color code will apply to you."
Clients' sites are classified as such:
Red Sites. These are websites that have a previous bad link history and are the most common type of sites that SEOPartner works with. From doing work with other service providers, the sites may have poor or spammy links from cheap posts or forum profiles. In certain cases, links may need to be disavowed and domains are going to need a lot of work — sometimes the domains may have to be changed entirely, with very careful redirects. "If you have a red site, then we will let you know that and we will also make sure to send you to the right place where you get some help with that," Schramko assures.
Yellow Sites. The yellow code will typically be assigned to new sites. The Penguin filter has made many sites extremely sensitive to anchor text, so newer sites with a low link profile (or almost no links) can be properly managed. "If you have a yellow site, it just means that we have on the kid gloves, and we're being very careful with it."
Green Sites. Universally, green means go, and in SEOPartner's case, being categorized as a green site gets an online property started right away on getting good results. These sites have a good history, plenty of backlinks, and a good mix of anchor text. "Your site is going to get the very best results from us in the shortest possible time because we can instantly move into really good quality, highly relevant category-themed links."
In addition to introducing color coded professional SEO services, SEOPartner also made structural changes that are poised to make the lives of customers much easier. Schramko's previously separate reputation management product called Reputation Management Authority is now available through SEOPartner as its brand-new Reputation Repair Package. Business owners aiming to overcome their online reputation issues can simply fill out SEOPartner's reputation analysis form and begin the process of repairing their brand name and image.
Likewise, the former TrafficSure offering has now been transformed into SEOPartner's new SEO Expert Package. This product implements the Own the Racecourse system, the breakthrough method which is applied to SuperFastBusiness.com, Schramko's main venture. The new Expert Pack will help clients put out rich multimedia content such as videos, audios, images, and transcripts with bullet points.
"SEOPartner is the one stop shop – reputation, expert packages and the standard packages that we've always had. We've got a new comparison chart so you can see exactly what you get with each package," the entrepreneur shares.
Interested businesses can still have their websites checked by SEOPartner. This website check is priced at $20; this amount will be counted as credit against any SEO products that a client orders from SEOPartner.
Schramko also announces that his high quality website promotion company LinkJuice.com is still the best place to go for exceptional content creation. "If you want infographics, if you want videos, if you need articles to put on your website, head over to LinkJuice.com and that will be the best place to go to seed a brand new site or to give a boost to a very established site."