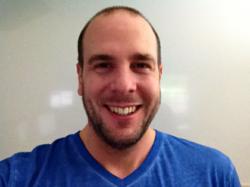 If you are the steam locomotive powering along the tracks and you've got logs on the track, you have to pull the logs off. What log are you going to pull off the track this week to move forward with less resistance?
Sydney, AU (PRWEB) November 09, 2012
In his past video updates, online business expert James Schramko has repeatedly emphasized the value of enabling companies to function without constant guidance. He has recently been given the chance to put his own business tips to the test, thanks to a month-long trip to seven countries around the world. Schramko opens this week's SuperFastBusiness news update by sharing lessons he has learned during the trip:
"I've often talked about this 'works without you' factor for running your business, but here's a few of the key findings that I learnt. Firstly, it's really important that you have strong systems set up and great communication with your team," Schramko begins.
He shares that he required his staff to identify critical email messages by placing the word "URGENT" in the subject line. This simple communication scheme has allowed Schramko to focus on and immediately address important issues. In addition to labeling urgent messages, another way Schramko has bolstered communications while traveling the world is by asking team leaders to send in daily reports summarizing the company's performance:
According to Schramko, "I had team leaders send me every single working day a numbers report. This is a dashboard snapshot of our business. It shows us our sales, our support tickets, our main bullet point issues. By using this system, I was able to continue running my business while I was traveling with my family."
Schramko then reveals that some of the best business advice he has received came from unconventional sources. He discloses these exceptional lessons through a webinar called "Lunatic Millionaire", a product that is available to SilverCircle and FastWebFormula members. SilverCircle is currently open for registration and interested parties can sign up by visiting SilverCircle.com. Schramko shares that membership in SilverCircle lets entrepreneurs build a really good contact network and the lessons can also help double their business.
Another valuable insight Schramko has gleaned from his recent trip is that traveling "really shows which parts of your routine are working." He underscores the importance of creating solid work habits in enhancing personal productivity, citing his own experiences in making video updates while traveling:
"When it comes to making things, like a video every few days, or doing the business things, that's where routine kicks in. I found it was actually easy to create these videos while I was away because I have it as a habit. It's a routine and it doesn't require as much willpower as it does to make complex decisions," Schramko explains.
Besides establishing work routines, Schramko states that another way to simplify business is to reduce resistance or to "make things easier for people." According to Schramko, reducing resistance means enhancing the usability of websites and also keeping in mind users' needs when creating services.
"When you structure things for people in a way that reduces the amount of effort they have to put in to trying to understand what you're saying, that's when you're rolling resistance reduces and things move forward faster. Other things like risk reversal, guarantees, special offers, using less fields that people have to fill in will also help you get forward faster," Schramko explains.
The self-made CEO of SuperFastBusiness then dishes out his thoughts on Apple's latest product, the new iPad Mini. Schramko shares that the device is great as a guide during filming, and for simple tasks such as reading, taking notes and listening to music. He applauds its size and portability in particular, saying that "It's far more portable than the iPad but it's a lot more usable than the iPhone."
Schramko ends his video by urging viewers to do what he calls "clearing the logs off the tracks" or identifying challenges in business and finding ways to address these:
"If you are the steam locomotive powering along the tracks and you've got logs on the track, you have to pull the logs off. What log are you going to pull off the track this week to move forward with less resistance?"