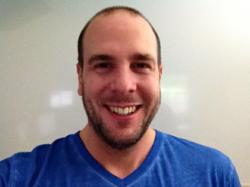 Currently, online retail sales make up 10% of total retail sales — and the number continues to grow each year. It's not a played-out market at all. It's a really good time to be thinking about retailing physical products online.
Sydney, NSW (PRWEB) March 19, 2013
A recent podcast by SuperFastBusiness.com founder James Schramko presents a highly informative discussion with New York-based ecommerce expert Ezra Firestone about the growing ecommerce industry. With consumers making the switch from purchasing their needs at major retailers' physical stores to buying them online, Internet marketers would do well to explore the potential of this industry — and Firestone shares firsthand information on the business.
"The Internet is here to stay," says Schramko as he begins the podcast episode. "It's not just a fad. And who's making the money? It's people who set up online stores and sell things online."
Firestone, who is also Schramko's co-host in the business and mindset podcast site called ThinkActGet.com, has built his own ecommerce empire by testing platforms, layouts, and traffic sources, and he is happy to have met remarkable success. He defines ecommerce as "the retailing of physical products online — so, a store that actually sells something that when someone buys it, it's shipped to them in a box."
The entrepreneur also explains that, currently, online retail sales make up 10% of total retail sales — and the number continues to grow each year. "Now, really, is the time to be getting into ecommerce. It's not a played-out market at all. It's actually a really, really good time to be thinking about retailing physical products online," explains Firestone.
To get started on ecommerce, Firestone (who is also Creative Director of Smart Marketer) suggests picking a market. This, he says, can be done by focusing on "niches of other niches" — for example, an online retailer who plans on selling within the dog supplies industry can find better success at picking an even more specific subcategory, like being a dog bed supplier. It would also be a good idea to cater to a particular hobby (such as practicing yoga, building model trains, or playing golf); hobbyists make up a decidedly passionate market that will stand by a quality retailer for their needs. Likewise, Firestone also points out that selling "delicate" or "private" merchandise — items that consumers would be shy to purchase directly from another person (like hair growing tonics or antifungal medication) — can be done more successfully online.
When asked about the one ecommerce question that interested online marketers seem to fail to ask him, Firestone emphasizes that it's the one about the best traffic source for ecommerce stores. "Conversion is the easy part. Creating visibility is much harder than taking people who are interested in your stuff and getting them to buy that stuff from you, so creating visibility is the most important part of any business in my opinion," he says.
He identifies a major search engine's AdWords and Merchant Centre tools as the best sources of ecommerce traffic in his book. "Product listing ads cost 40% less than any other type of advertising on the AdWords search network," explains Firestone. The tool also enables retailers to match their store items to longtail keywords and optimize their online store pages, helping them to bring up their relevant products for particular queries that competitors may fail to utilize.
The podcast touches on many other subjects that tap into Firestone's ecommerce expertise, including further reasons to get into ecommerce, ticket price ranges, drop shipping, modifying product descriptions, fragmented market testing, seasonal business trends, product weights, on-site conversions, and even the application of Schramko's Own the Racecourse strategy in Firestone's retail processes. With the wealth of information that the ecommerce expert can share, anyone inspired to try their hand at online retailing can catch Firestone in action at the FastWebFormula 4 live event taking place in Sydney on June 13 and 14 this year. The event brings together members of Schramko's Internet business forum coaching community and a number of reputable names in online marketing for productive and highly valuable exchanges about business and strategies.
Towards the end of the podcast, Ezra Firestone advises listeners to watch out for the release of his brand new ecommerce course called BrownBoxFormula. Interested Web users can also visit ThinkActGet.com for more discussions by both Schramko and Firestone about business, life, and everything else in between.