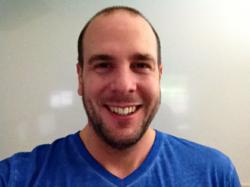 You can't ignore that there are 3.3 billion searches a day in search engines and 240 million websites. If you are ready for an SEO campaign, this is still the best lead generation source for a business.
Sydney, Australia (PRWEB) November 13, 2012
Staying relevant, valuable, and visible to target audiences is an excellent way for any business to find success in the all-important online environment, and SuperFastBusiness.com CEO James Schramko teaches site owners to hone in on three different marketing aspects that are sure to help them generate top-quality traffic: press release distribution, adaption to video sharing site YouTube's latest algorithm change, and proper use of major search engine analytics tools. The CEO's SEO news update also takes a look at the current state of SEO and cites the best place to get traffic for businesses.
Press releases are widely used in Schramko's own marketing practices, and it isn't hard to see why. "You get a wide distribution for your content. You're accessing a lot of privately owned IP addresses and publicly listed companies all the way up to Yahoo! News, and it's a great way to get a lot of reach in a short time," he explains.
These helpful news releases give businesses more opportunities to get media coverage, so it's important to do it right. "Make sure you use all the options available to you in your press release submission, especially including images and a complete business profile. You'll also want to focus on having the exact and correct anchor text pointing to your website, to the right page—this will get you tremendous results."
Schramko's established traffic services, including his latest product called TrafficSure, include a professional press release writing and distribution service among their offerings to help site owners research, write, and distribute quality press releases through PRWeb. "Check out our infographic on our website and you'll see that it's actually easy to come up with news. We are looking forward to helping you get that news out there and increase the traffic coming to your website at the same time as giving you a good solid link profile for your website."
The marketing expert also points out video sharing website YouTube's updated search algorithm which now focuses on ranking videos based on the amount of time web users spend watching them rather than on just the number of clicks. "If you are putting out videos that people watch, you're going to get a bigger fan base, and if you put out more videos, this increases the amount of time that people will watch," Schramko explains. "If your videos are engaging and relevant, then more people will watch more of your videos, so that surely should be the goal."
What is the CEO's best tip for posting videos that audiences will be happy to watch all the way through? Keep it between two to seven minutes—a duration that fits comfortably with consumers' average attention spans.
Next, the traffic expert points out that it is worth paying attention to data gathered by search engine marketing tools. When companies put more pages on their websites, they get a bigger chance of being indexed by search engine Webmaster tools and found by more Internet users. "Over time you get more and more traffic as more and more pages are out there for people to find, and each page is generally going to get ranking for one or two solid key phrases that are relevant to the target audience."
In addition, Schramko talks about the current state of SEO. He reports that there has been around a 4% slowdown in the major search engines growth. However, there's still good news to be found in the current online environment.
"You can't ignore that there are 3.3 billion searches a day in the search engines, and there are 240 million websites. So if you are ready for an SEO campaign, this is still the best lead generation source for a business," Schramko emphasizes. "If you are putting useful, relevant content on your website, then you have nothing to fear."
The important thing to remember now, he adds, is that search engines now measure a natural accumulation of links from natural sources. This is why distributing press releases, putting good content that people will want to share, and using social media sites and Web 2.0 properties must be part of any successful marketing strategy in order to yield good results.
To round out the news update, Schramko encourages businesses to watch out for a new training module he is putting together. For the current month, over 80% of SuperFastBusiness.com customers achieved positive results while 20% received less favorable numbers—primarily due to common, repeatable errors. "That will be the subject of the training: the most common errors we see as an SEO company that people could fix to get a better result for their campaigns."