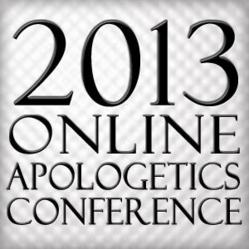 Holmen, Wisconsin (PRWEB) March 25, 2013
Athanatos Christian Ministries 2013 Online Apologetics Conference announces noted author James Agresti has joined the previously announced lineup of speakers for the conference scheduled to be held April 21-23, 2013. Agresti will speak on "Science, Abortion, and the Bible" in support of the conference theme "A Defense of the Faith is a Defense of Life".
James D. Agresti is the president and primary researcher of Just Facts and holds a Bachelor of Science in Mechanical Engineering from Brown University. He has worked as a designer of jet aircraft engines, a technical sales professional, and chief engineer of a firm that customizes helicopters. He is the author of Rational Conclusions, a highly researched book evidencing factual support for the Bible across a broad array of academic disciplines.
ACM has announced the following goals of the 2013 Online Apologetics Conference:

Highlight the historical connection between genuine human rights and liberties and the broad acceptance of the Christian worldview…and the converse.
Observe that beliefs tend to automatically lead to actions based on those beliefs, and call attention to the importance of having well-reasoned, well-evidenced beliefs.
Raise awareness of the fact that those with a Christian worldview tend to have 'pro-life' attitudes and perspectives and argue that consequently, the defense of that worldview, that is, Christian apologetics, has an important role to play in defending Life.
Draw a clear connection in the minds of attendees between the Gospel and life issues and take aim at the notion, often held by Christians themselves, that topics such as abortion, euthanasia, embryonic stem cell research, assisted suicide, human cloning, etc, are 'political' issues where 'religion' has no business involving itself.
Registration is still open for the 2013 Online Apologetics Conference. Cost for individuals is $30 and a church/small group registration rate is also available.