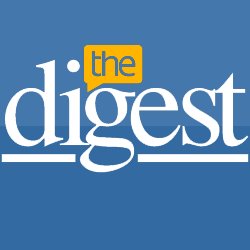 No matter if users are saying "Hello" or "Konnichiwa", VoIP keeps conversation going longer and cheaper
(PRWEB) March 08, 2013
In a study done by Arbitron Inc., Japan is home to the most VoIP users in the world. Japan's VoIP users logged into their VoIP accounts an average of 222 times a month, spending an average of six hours and 25 minutes on voice and messaging apps in the month of January.
VoIP is the cheapest phone service out there, with prices nearly half that of traditional phone service. VoIP (Voice over Internet Protocol) is the technology that uses the Internet to transmit phone calls, instead of using expensive telephone wires to transmit calls.
According to VoIP expert Rachel Greenberg, VoIP technology is not only cheap within country, but cheap for international calls as well. In honor of Japan's rising popularity on the VoIP market, The Digest announces the very best providers for international calls to Japan:
1. BroadVoice
BroadVoice has some of the very best prices and features for international calling. For $24.95/month per user, BroadVoice offer free unlimited calling to 75 countries, including Japan. Most of these countries are accessible by their international mobile numbers as well. Users can also enjoy other useful features like call forwarding and custom ringtones so users never miss an important international call. Three-way calls are also an option so that families from Japan to the US to anywhere else can catch up for a chat.
2. Phone Power
Phone Power offers 60 free international minutes per month to Japan and 55 other countries. These minutes come included with the standard home package at $14.95/month per user. Callers who want to call for a little more time than 60 minutes can upgrade to Phone Power's International Plus plan, which gives 1200 free international minutes every month. Users have the option of downloading the Phone Power iPhone app and makes those calls to Japan from their smartphones.
3. VOIPo
VOIPo has the cheapest prices for basic service out there. Their standard package starts at just $6.21/month per user. Their international rate to a Japanese home phone is only $0.04/minute, with calls to a Japanese mobile phone number at $0.19/minute. Users who want a little extra talking time can buy the upgraded international package for an extra $7.95/month per user for 1200 international minutes each month.
4. ITP
ITP is best kind of residential VoIP provider: flexible. ITP is a great choice for users who make routine calls to Japan, and for users who call Japan only a few times a year. For $24.99/month per user, users have access to unlimited calling to Japan as well as 60 other countries. If users only need to make international calls a few times a month, they can get the standard package for $9.99/month per user without a yearly contract and make calls to Japan for $0.04/minute to home numbers and $0.17/minute for mobile numbers. ITP also includes a smartphone app so users can call Japan at home or on the go.
5. VoIP.com
VoIP.com offers 60 free international minutes every month to Japan and 60 other countries around the world. More minutes can be bought with the International Plus plan, which gives users 1200 free minutes. Of course, VoIP.com offers other great international features like international call blocking in case the family back in Japan gets a little too eager to use up all of those 1200 free minutes.
Japan and the US may be an ocean and a half day away, but home VoIP keeps families and friends connected for pennies a minute. No matter if users are saying "Hello" or "Konnichiwa", VoIP keeps conversation going longer and cheaper.