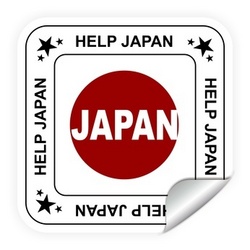 Chatsworth, CA (PRWEB) March 16, 2011
On March 11, 2011 Japan experienced the largest earthquake ever in its history, a 9.0 magnitude off the coast of Honshu, Japan. Immediately following the earthquake, a major tsunami was triggered and it brought even more destruction and devastation to Japan. Now Japan is battling enormous challenges and a world community is coming together to assist them.
Eric Holtzman is the President of Hosting 4 Less, a web hosting company in Southern California. He and a good part of his staff experienced first-hand, the trauma, pain and emptiness that an earthquake of such magnitude can bring to a community, its businesses and more importantly the people of such a disaster. They were residents in a nearby Community of Northridge California, and lived through the devastating Northridge Earthquake in 1994. Although this was a major earthquake to the area, it has been dwarfed by the Honshu Earthquake and Tsunami.
A natural disaster of this magnitude tends to bring out the people looking to take advantage of others during the early days of the disaster. Many websites have gone live and will continue to be created to solicit donations on behalf of the Japanese people. The problem is that many of them are fraudulent in nature, and or not transparent so one will never know where the money goes.
Eric and his staff wanted to put up a user friendly website to make it convenient and easy for the public to donate. The goal was to create a simple and easy to remember website where one can make a contribution. The authorities are recommending donating money as the best way to help.
At this time the website is simply a one page appeal for donations to the Red Cross. This website will be evolutionary and the 2nd phase of the website will incorporate the history and effects of this historical event.
Website Address: http://www.HonshuQuake.com
About 4 Less Communications, Inc.
In business since 1998, 4 Less Communications, Inc. offers Website and Ecommerce Hosting, Online Backup, SSL Certificates, Code Signing, and Dial-up Internet Access through their related companies. 4 Less Communications, Inc. was founded on the concept of offering the best Internet technologies with less stress, less confusion and for less money. 4 Less Communications, Inc. maintains its own data center and is proudly operated entirely in the United States.
Contact Information
Dan Holtzman
888.818.0444
Hosting 4 Less
hosting4less.com
media(at)4lesscommunications(dot)com
# # #