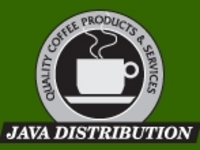 We're here for the long haul and look forward to accumulating new coffee friends across the country
Boulder, CO (PRWEB) October 19, 2010
Java Distribution, Inc. announces their partnership with Filmmaker David Lynch to bring David Lynch Signature Cup Coffees, his private label organic coffee, to theatres, fans and those seeking good organic coffee nationwide. Java Distribution represents Allegro Coffee Company, which will be producing this line of coffees for Lynch.
The announcement of this partnership comes on the heels of the Allegro Kenya Grand Cru named the #1 Kenya in the September 2010 issue of Consumer Reports. It was also lauded as the only excellent Kenyan available.
"We have a passion for serving the customer well and developing long term relationships with them," points out Holly McGee, who owns Java Distribution with her husband, Scott. "We're here for the long haul and look forward to accumulating new coffee friends across the country."
Java Distribution is the national distributor for Allegro Coffee Company, serving corporate customers and through the website, individuals who want in-home delivery of specialty coffee. A section of the website will now be dedicated to offering the David Lynch coffees.
"This is a great service for those who want home delivery of coffee—specialty coffee, premium brands—and don't live near a Whole Foods Market or specialty grocer who carries them," states McGee. "We're fortunate to have a winning formula: serving the customer in a 'small business way' and representing a coffee line that consistently delivers."
Businesses that wish to provide quality coffee for their employees, patrons, and partners turn to Java Distribution for value pricing of these specialty coffees, delivered with excellent service. Individuals that want the same caliber of coffee for their homes can make full use of the Java Distribution website and have home delivery of great coffee along with the comfort of secure online ordering. Customers outside of Colorado can also avoid sales tax with online orders.
"Many coffee drinkers first experience Allegro Coffee at a Whole Foods Market. But, often, customers may move to an area that has no specialty market or their favorite Allegro brand is no longer offered at the retail outlet. Their selection can also be limited. That's where we come in!" explains McGee. "These customers can simply turn to the Java website and see the complete list of offerings and keep a steady supply on hand."
To learn more about the David Lynch Signature Cup Coffees or to purchase a favorite Allegro Coffee selection, visit the Java Distribution website.
About Java Distribution, Inc:
Java Distribution opened for business in 1992 with Scott McGee at the helm. After working as an accountant, he decided that he wanted to start his own business. Holly McGee, his wife, supported the idea but continued to work outside of Java Distribution while Scott built the business. In the beginning, the new company operated as an office coffee service and wholesale coffee distributor to the Boulder/Denver metro area. After Java Distribution had grown to a profitable level, Holly was able to join Scott and the staff at the thriving company. Her marketing background has been a successful complement to Scott's finance skills.
The relationship with Allegro Coffee Co., now owned by Whole Foods Market, provided the opportunity to service markets in which they were not competing, such as offices. The combination of Java Distribution's attentive service and Allegro's prized coffee offerings have served both parties well over the years.
# # #