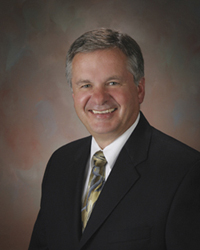 Javon R. Bea Mercy President and CEO
Janesville, WI (PRWEB) October 11, 2012
Javon R. Bea, Mercy Health System's President and CEO: Mercy Foundation is pleased to announce the date and location for the 2012 Jingle Mingle event benefitting Mercy Hospice Care.
The event will be held Thursday, December 6, at the Armory, 10 S. High St., Janesville. The event will begin at 5:30 pm with gourmet hors d'oeuvres and cocktails followed by raffles, an auction, live entertainment, dancing and more. Cost per person is $45.
For over 40 years, Mercy Hospice Care has provided the highest level of physical, emotional and spiritual support to patients and their families. Monetary gifts, no matter the size, help Mercy Hospice Care provide excellent end-of-life and palliative care. Donations also allow Mercy Hospice Care to offer exceptional care to all eligible patients, regardless of their ability to pay, provide bereavement services to the community and develop new programs to aid hospice patients and their loved ones.
For more information regarding the 2012 Jingle Mingle event, please contact Kristin Larson, Mercy Foundation coordinator, at (608) 741-2422 or klarson@mhsjvl.org.