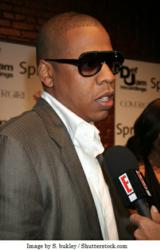 (PRWEB UK) 8 March 2013
Jay Z, Brooklyn born rapper with swagger is already making moves in 2013 with the highly anticipated performance of hip hop classic "Money Aint A Thing" at the So So Def's 20th Anniversary reunion concert along side Jermaine Dupri this past February in Atlanta. Others in attendance at the Fox Theatre were hip hop notables Ludacris, Young Jeezy, Nelly, Lil Jon, Kris Kross, Bow Wow, and Da Brat. The hip hop legend quickly exclaimed "Backstage looks like the Grammys!"
This hip hop icon is now gearing up for "Legends Of The Summer Stadium Tour" with pop star Justin Timberlake. During the 12-city tour this dynamic duo will share the stage at major stadiums across the US and a stop in Toronto. One being New York's iconic Yankee Stadium announced that tickets for Jay Z and Justin Timberlake's "Legends Of The Summer Stadium Tour" July 19th concert goes on sale for fans Tuesday, March 12 at 10:00 a.m. at http://www.livenation.com.
This is great news for the 78,000 "Legends Of The Summer Stadium Tour" Facebook friends who are holding their breath for tickets.
Yankee Stadium is known for hosting some of greatest artists including musical legends such as Madonna, Paul McCartney and Metallica. The music producer is no novice to performing at Yankee Stadium. In 2010 he co-headlined two sold out shows with Eminem and in 2009 the part owner of the Nets performed "Empire State of Mind" with Alicia Keys during Game 2 of the World Series.
Concert goers can also purchase tickets via charge-by-phone at (800) 745-3000 and via TTY at (800) -4327. Anticipation builds as UK fans can only wait patiently for international tour dates that will be posted at https://www.facebook.com/kingscrossmedia