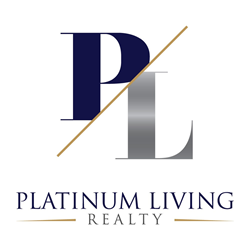 The concept behind Platinum Living Realty is to provide benefits, systems and processes to Luxury Real Estate Agents so that they can attract and build their buyer and seller business.
SCOTTSDALE, Ariz. (PRWEB) July 24, 2018
Today Jay and Michelle Macklin announced the opening of their luxury Real Estate Brokerage, Platinum Living Realty. Platinum Living Realty, based in Scottsdale, Arizona, serves their clients with 120 dedicated agents in 3 valley locations. Platinum Living Realty is a Luxury Real Estate Brokerage focusing on elevating the Luxury Real Estate Agent Experience through Strategic Innovation.
The Macklins began their careers in Real Estate in 2003 and opened their first brokerage in 2010. They have always focused on providing innovative, progressive, and unique tools and systems to help their agents to grow their businesses.
"The concept behind Platinum Living Realty is to provide benefits, systems and processes to Luxury Real Estate Agents so that they can attract and build their buyer and seller business," says Jay Macklin, Owner/Broker of Platinum Living Realty. He concludes, "It's imperative to fulfill this vision with integrity and in a way that serves the Platinum Living Realty's agents to the highest degree possible."
Platinum Living Realty will provide agents with over 20 marketing tools to help effectively target and grow their businesses. These tools include, but are not limited to, Fully Customized Presentations and Bomb Bomb Packages; One on One Business & Marketing Coaching and Training; a Buyer in Waiting List; Mobile Apps and Proprietary Software and more.
"We are committed to creating a win win experience for our agents. We will help them to grow their luxury businesses through education on what elevates a luxury buyer or seller from the general population," says Michelle Macklin, Owner, Platinum Living Realty. She concludes, "It's critical to be able to identify with what the buyer and seller's true needs are and to position yourself to solve their problems—not only to sell their home, and this is what we teach at Platinum Living Realty."
Platinum Living Realty's official launch will be held at a Gatsby themed Gala on August 9th from 6-9 pm at the Omni Montelucia, in Scottsdale, Arizona. As an exclusive by invitation only event, it will focus on all things luxurious as the agents and guests experience first-hand the luxury living that the Platinum Living Brand will represent in the community and to their clients.
For agents interested in learning more about Platinum Living Realty, contact Jay Macklin at 480.907.5097 or Jay@PlatinumLivingre.com for a confidential discussion.
About Platinum Living Realty:
Platinum Living Realty was founded as an alternative to the classic real estate model. Our offices are a high-energy, collaborative place for agents to work together and we believe that a team approach benefits both our agents and our clients. At Platinum Living Realty, we strive to exceed your every expectation. We think our high quality of service should be the norm in the industry, not the exception. Client feedback shows that our service really is extraordinary, and our satisfaction rate is among the top in the Southwest. Home buying and selling can be stressful and time consuming, but it doesn't have to be. When you put your trust in Platinum Living Realty we work with you to ensure you are (a) excited about and (b) satisfied with your home buying or selling experience. We are one of the fastest growing real estate firms comprised of premier real estate professionals in North Scottsdale at The Summit, DC Ranch, and the beautiful Scottsdale Waterfront. Buying and selling Houses in today's complex Phoenix and Scottsdale Real Estate market requires knowledge, creativity, experience and enthusiasm. Let the real estate professionals at Platinum Living Realty assist you every step of the way. Specializing in luxury real estate services for DC Ranch, North Scottsdale, Cave Creek and Paradise Valley, we offer a diverse collection of properties from cozy single-family residences in welcoming neighborhoods like Anthem to ultra-luxury estates in Scottsdale and Paradise Valley such as Silverleaf in DC Ranch, and Mountainside Properties in Paradise Valley with prices ranging from the $100 thousands into the millions, Platinum Living Realty provides unparalleled service & expertise. Marketing and selling property in our economy today requires a specialist. The extensive roster of highly skilled and multi-talented sales associates is ready to assist you.