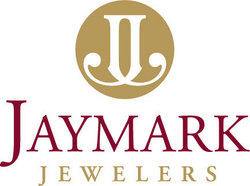 We provided two unique pieces for their silent auction.
Cold Spring, NY (Vocus) November 20, 2008
In a move to solidify and strengthen its community activism, Jaymark Jewelers' board of directors has named Ms. Melanie Matero its new Director of Community Responsibility. Owned by the same family since its founding in 1950, Jaymark operates three jewelry showrooms in the Hudson River Valley - Cold Spring, Wappingers Falls and Katonah.
One of the major owners of Jaymark, Ms. Matero has been active in the company for 25 years and is deeply committed to the company's community involvement. When asked why the company increased its emphasis on community responsibility at this time, Ms. Matero explained:
"In this economic climate, we know that non-profits are going to need all the help they can get. Plus, we hope Jaymark can set a good example of community activism for small businesses. We know that America's economic growth lies in small companies, and we have as much responsibility for the communities in which we operate as any other business -- regardless of size. Sometimes we forget that when a lot of small companies pitch in a little, the cumulative effect can be great.
"We are always working on building relationships with our communities, as we did in supporting Hudson Valley Hospital Center's fund-raising," Ms. Matero added. "We provided two unique pieces for their silent auction." The pieces raised $12,000, with all the proceeds going to the hospital's building expansion program. Jaymark also created a one-of-a-kind, 24-carat gold, stained glass pendant commemorating the Hudson River Quadricentennial to be used as a fund-raiser for the American Heritage River Alliance.
In addition, Jaymark is a supporter of the Children's Home of Poughkeepsie, a non-profit agency dedicated to improving the lives of at-risk children and their families. Jaymark also participated in the latest fund-raising effort for the Putnam County Historical Society and Foundry School Museum. Plus, Jaymark was a Promotional Sponsor for the recent Philipstown Blood Drive, and is involved in dozens of small non-profit and school activities.
"Sometimes all we can do is help promote non-profit programs and events. As we often do, we suggest that small businesses donate in-kind services and products to help make community involvement more affordable," Ms. Matero says, "but it's not always about cash. From our founding, we have encouraged our employees to build relationships in the communities we serve by being personally active, because we know that hands-on participation is often critical."
"Finally, we believe that it helps to promote your company's commitment to community involvement by recognizing it in the corporate structure. Moreover, designating one person to coordinate your community activities, in itself, helps emphasize the importance of community responsibility to your employees and to others."
About Jaymark Jewelers
For over 50 years, Jaymark Jewelers has been supplying residents of the Hudson River Valley with fine jewelry to suit every need. Owned and operated through four generations by the same family, Jaymark specializes in custom design, expertise, craftsmanship, and a passion for service since its establishment in 1950.
Today, owners Melanie and Jim Matero continue to uphold that tradition by offering customers the highest value possible. Twice each year they travel to Antwerp, Belgium, the Diamond Capital of the World, to hand-select custom orders, and then ship back diamonds of only the highest quality.
Jaymark is dedicated to the betterment of the community it serves. Plus, we are committed to the principles of fair trade and purchase gemstones only from countries and companies that adhere to the strictest humanitarian and environmental protocols. Over 90 percent of Jaymark's inventory is manufactured in the United States, much of it in Jaymark's own factories.
Jaymark Jewelers has three New York showroom locations: Cold Spring--3612 Route 9 (zip: 10516); Wappingers Falls--1671 Route 9, Lafayette Plaza (zip: 12590), and Katonah--284 Katonah Avenue, Katonah Shopping Center (zip; 10536). For more information on Jaymark or to place a custom order, call 845-265-9246, visit one of the showrooms, or visit http://www.JaymarkJewelers.com.
Contact
Megan McConville
Phone: 845-265-7000
Fax: 845-231-4061
marketingpr @ marketingworksnow.com
###