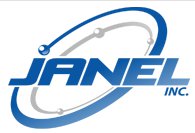 Bound Brook, NJ (PRWEB) September 20, 2012
For over 50 years, Janel, Inc. has been a leader in the production assembly and electronics manufacturing industry offering a massive inventory of the highest quality soldering equipment, soldering materials, and other assembly tools. Focusing on unparalleled customer service, Janel, Inc. provides quick shipping, stock status levels and a larger inventory than their competitors.
To continue perpetuating its industry-leading status, Janel, Inc. is proud to announce an exclusive offering on JBC Tools Soldering systems to business and commercial customers in Metropolitan NY, NJ, DE and Eastern PA. Either over the phone or through JanelOnline.com, when these customers purchase a JBC soldering system, a JBC representative will come to their location and assist with set up and review the soldering station features at no additional cost.
In addition, through JanelOnline.com only, a representative will perform a no-charge site review assessing the customer's compliance with the S20.20 ESD Standard on ESD control procedures. Both of these free services are being offered only to Janel, Inc. customers as gratitude for their continued business with both Janel and JBC Tools.
The JanelOnline.com inventory of JBC Tools is refreshed every day and updated frequently with the latest products. In contrast, similar distributors avoid including the stock status and retain a smaller, less frequently updated stock.
Janel, Inc wants its patrons to be fully satisfied with each and every purchase. To assist with this, any customer looking to test a station before committing to the investment can take advantage of the 30-day trial period at no extra charge.
For questions related to product inventory, call toll free 1-800-782-4487 or email sales(at)janelonline(dot)com.
About Janel Incorporated:
Janel, Inc. has led the electronics manufacturing, production assembly and soldering industries for over 50 years as a distributor of over 140 manufacturer brands. With an expert staff paired with one of the largest inventories of JBC Tools, Kester Soldering materials, hand tools and ESD static control products, Janel, Inc. can meet anyone's assembly or manufacturing needs.
Janel Online's Best and Lowest Price Guarantee
At JanelOnline.com, we have lowered our prices on many popular brands to meet the ever growing competitive demand of our customers. If you find a price on the web of an identical, in-stock item from another Factory Authorized Distributor, we will meet their online price and BEAT IT by 8%!* *Excludes special orders, bid/auction pricing, volume discounts, open-box items, clearance items, sales tax, rebates, free offers, and typographical errors.